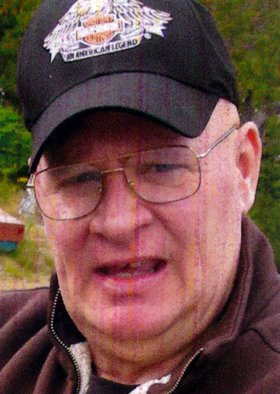 Richard T. Mayers
unknown - December 17, 2011
Richard T. Mayers, 56, of Baldwinsville passed away Saturday, Dec. 17, 2011. Richard worked for UPS as a truck driver for 21 years. He was an avid hunter and liked to fish. Richard enjoyed motorcycles, four wheelers and sports cars. He was predeceased by his mother, Margaret Mayers in 1980, his father, Robert E. Mayers in 1990 and his brother, Robert F. Mayers in 2008.
Survivors: two brothers, David E. (Mary Jane) Mayers of Clay, and Shawn P. (Terry) Mayers of Gorham, NH; sister-in-law, Linda Mayers of Baldwinsville; 3 nieces and 3 nephews.
Services: 1 p.m. Thursday, Dec. 22, at Falardeau Funeral Home, Baldwinsville. Burial in St. Mary's Cemetery, Baldwinsville. Calling hours: 11 a.m. – 1 p.m., Thursday, Dec. 22, prior to the service at the funeral home, 93 Downer St. Contributions: American Diabetes Association, NYS Memorial Processing Center, PO Box 31160, Hartford, CT 06150-1160.