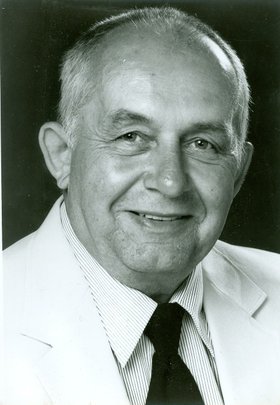 Peter Fialkovic
unknown - December 20, 2011
Peter Fialkovic, 82, of Jamesville, died Tuesday, Dec. 20, 2011, at home. Peter retired from Allied Chemical Company and was the owner/operator of Pete's Blacktop Service. He enjoyed bowling and golf. He served in the in Air Force during the Korean War.
He is survived by his wife of 57 years, Anna; children, Patricia (Chris) Sawatzke, Christine (Edward) Gamlen, Debbie Benedict, Peter M. Fialkovic, Susan Sedgwick and David G. Fialkovic; two sisters, Helen Picquet and Marjorie Bednarz; thirteen grandchildren and five great-grandchildren. He was predeceased by his daughter, Kathleen Fialkovic.
Services: 8:45 a.m. Tuesday. Dec. 27, at Eaton-Tubbs Fayetteville Chapel and 9:30 a.m. at Holy Cross Church, DeWitt. Burial will be in St. Mary's Cemetery, DeWitt. Family and friends may call from 3 to 7 p.m. Monday, Dec. 26, at the funeral home, 7191 E. Genesee St., Fayetteville. For directions, florists, or a guestbook, please visit scheppfamily.com. Contributions: may be made to the Jamesville Fire Department, 6661 E. Seneca Tpke., Jamesville, NY 13078.