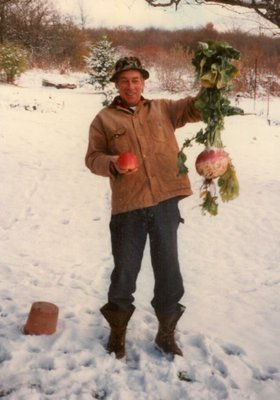 Donald W. Loope
unknown - December 19, 2011
Donald W. Loope, 83 of Manlius, passed away on Monday, Dec. 19, 2011. A lifelong resident of Central New York, Don was born in Cazenovia in 1928 to Clarence Loope and Eloise Crozier, he was the youngest of three children. After graduating from the Cazenovia School District in 1946, Don held various jobs before joining the Army. After being stationed in Japan, he served early in the Korean War as an engineer, freezing his hands and feet east of the Chosin Reservoir, North Korea in November 1950. After recovering, he went to construction school at SUNY Delhi, New York. Don built several homes locally, one being featured in Early American Life. Gradually, he worked into small additions and remodeling, finally using his expertise in general maintenance for older residences in the area. Don's hobbies and passions were vegetable gardening and caring for his apple trees.
He is survived by his wife, Katherine F. Loope; daughter Betsy A. (Keith) Miller; grandsons, Adam and Tom (Jen) Miller; and son Jeffrey W. Loope, all of Manlius, NY.
Services: 10 a.m. Tuesday, Dec. 27, at Newell-Fay Manlius Chapel. Burial at Manlius Village Cemetery. Calling hours: from 4 to 7 p.m. Monday, Dec. 26, at the funeral home, 8171 Cazenovia Rd. (Route 92) Manlius. For directions, florists, or a guestbook, please visit scheppfamily.com. Arrangements by Newell-Fay Manlius Chapel of Schepp Family Funeral Homes. The family would like to thank the loving caregivers at Crouse Community Center in Morrisville and the medical staff at University Hospital. Contributions: Boy Scouts of America, Cazenovia Lodge, Cazenovia, NY 13035 or Manlius Ambulance Corp. 4 Stickley Drive, Manlius, NY 13034.