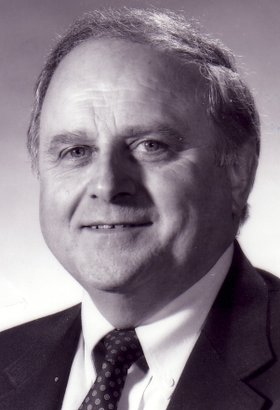 James H. Messenger, Sr.
unknown - December 15, 2011
James H. Messenger, Sr., 86, of Skaneateles, died unexpectedly at his home on Dec. 15, 2011. He was born in Lackawanna, N.Y., on July 16, 1925 to Henry James Messenger and Viola Hill Messenger. Until the sale of his business in 1999, he was president and CEO of SAIR Aviation Inc. in Syracuse. Jim was a long term member and past president of the Skaneateles Rotary Club, and he was a past board member of the Hiawatha Boy Scout Council. He was particularly proud of his contribution to the development of Austin Park in Skaneateles. His personal interests were photography, his family, and he was an avid restorer of antique tractors, cars, and engines.
He is survived by his wife Geraldine (Jerry), sons James H. Messenger, Jr. of Syracuse, John M. Messenger of Manlius, Beverly A. Messenger-Harris (Jim) of Sherrill, Jane L. Ginsburg of Clay and Jennifer L. Slywka (Greg) of Cayuga, and grandchildren Kendall Messenger, Lindsay Joy Messenger, Molly Messenger, Brett Messenger, Jessica Martin (Jeff), Jillian Messenger, Caitlyn Messenger, Hillary Messenger, Emily Case (Matt), Zak Messenger-Harris, Jenni Radcliffe (Brian), Jeremy Ginsburg (Nicole), and two great-grandchildren Riley and Mason.
Services: Monday, Dec. 19, at St. James Episcopal Church, Skaneateles. Burial was in Lake View Cemetery, Skaneateles. In lieu of flowers, the family requests that donations be made to The Rotary Foundation, c/o The Rotary Club of Skaneateles. To send condolences visit: robertdgrayfuneralhome.com.