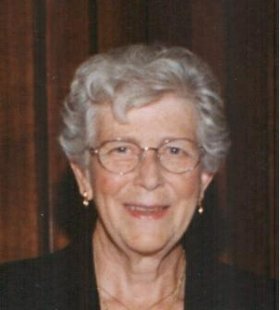 Helen S. Fountain
unknown - December 12, 2011
Helen S. Fountain, 85, of Fayetteville, passed away Monday, Dec. 12, 2011. Born in Fillmore, N.Y., she graduated from Fillmore High School, received her bachelor's degree from SUNY Buffalo and master's degree from Syracuse University in human development. She taught home economics at Cato-Meridian and retired from Dairylea Cooperative as Manager of Member Programs after 26 years. She was very active with the Fayetteville Senior Center and was a former board member, participated in various art groups, a SCORE counselor and most importantly, cherished her time with her five grandchildren and three great-grandchildren; sharing her many artistic talents. She was predeceased by the "love of her life," John, married for 19 years.
Helen is survived by her brother, Harold Smith and niece and nephew Cumberland, PA; her two stepchildren, Charles (Becky) of Manlius and Susan Gulick (Steve) of Reston, VA; grandchildren and great-grandchildren.
Memorial service: 1:30 p.m. Friday, Dec. 16, at Eaton-Tubbs Fayetteville Chapel, 7191 E. Genesee St., Fayetteville, followed by a reception at 3 p.m. at the Fayetteville Senior Center, 584 E. Genesee St., Fayetteville. For directions, florists, or a guestbook, please visit scheppfamily.com. In lieu of flowers, donations may be made to the Fayetteville Senior Center.