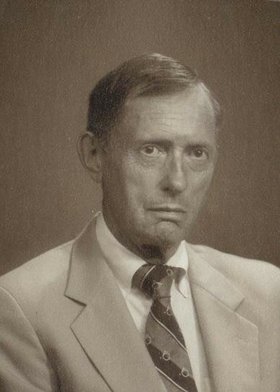 Hamilton Armstrong, Jr.
unknown - December 12, 2011
Hamilton Armstrong, Jr., 85, of Fayetteville, passed away peacefully Dec. 12, 2011, at home. Born in Syracuse, Hamilton was a 1945 graduate of Fayetteville High School and 1949 graduate of Tufts College. He worked for Crouse Hinds, Crucible Steel and the last 20 years of his career he was in data processing at Carrier. Hamilton was a member of the Iroquois Group of the Sierra Club, Onondaga Audubon, Adirondack Mountain Club, Green Lakes Park Committee, Syracuse Friends of Chamber Music, the National Women in the Arts; and a founding member of Council of Park Friends. He was a participant in Manlius Town Board meetings and was a frequent contributor of letters to the editor. Hamilton was a beekeeper, art collector and a supporter of the arts.
He is survived by his wife, Bonnie D. Brockway Armstrong; two sons, Hamilton Armstrong III (Lesley) of Syracuse and Merwin Armstrong (Kelly) of DeRuyter; sister-in-law, Marie Klossner of Fayetteville; cousin, Margot Bourke of Manlius; and nephew, Steven Armstrong of Reno, NV; and eight grandchildren. He was predeceased by his brother, David Armstrong.
Calling hours: 3 to 6 p.m. on Thursday, Dec. 15, at Eaton-Tubbs Fayetteville Chapel, 7191 E. Genesee St., Fayetteville. For directions, florists, or a guestbook, please visit scheppfamily.com. Contributions: may be made to Hospice of CNY, 990 Seventh North St., Liverpool, NY 13088-3148.