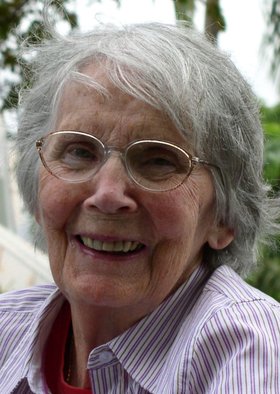 Mary Rathbun
unknown - December 2, 2011
Mary Margaret (Burke) Rathbun, 88, went home to the Lord on Friday, Dec. 2, 2011, at home surrounded by her family. Born in Syracuse May 3, 1923, she lived in the Valley until 2000 when she moved to Westvale with her husband.
Mary graduated from Most Holy Rosary in 1941. She was a longtime executive secretary, most notably with Charles W. Jacobsen Oriental Rugs where she worked for over 20 years. She was an accomplished seamstress and enjoyed refinishing furniture, knitting, and many other crafts. She loved camping with her family, enjoyed S.U Sports, and went on many bus trips as well as cruises to Alaska and the Islands. Mary volunteered for several years at Community Hospital and Most Holy Rosary Church. More than anything she enjoyed being with her husband, her sons and her grandchildren. Mary truly enjoyed the last four years residing with her son Jim in Westvale. Mary was a devoted sister, wife, mother and grandmother, she lived her life for her family.
Mary was predeceased by her husband of 49 years Earl B. Rathbun, he was the love of her life. Also deceased, three brothers; Francis Burke, Joseph Burke, and Dr. Bernard Burke of Little Falls.
She is survived by five sons; Mark (Lisa) of Syracuse, Michael (Karen) of Onondaga Hill, Marty (Kathleen) of Westvale, Jim of Westvale and Tom of Camillus. Twelve loving grandchildren; Daniel, Abigail, Maggie, Sarah, Joseph, Caitlin, Meghan, Hannah, Josh, Cristin, Claire, and Marni.
Calling hours: 4 to 7 p.m., Monday, Dec. 12, will be held at Most Holy Rosary Church, 111 Roberts Road, Syracuse, NY 13207. A Mass of Christian Burial will be Tuesday, at 10 :00 am at Most Holy Rosary Church. Burial will be in Onondaga County Veterans Cemetery. In lieu of flowers donations in Mary's name can be made to Parkinson's Support Group of Syracuse, 400 Sandra Lane, Apt. H-98, N. Syracuse, NY 13212. Whelan Bros. & Hulchanski Funeral Home, 5854 Belle Isle Road, Syracuse, was in charge of arrangements.