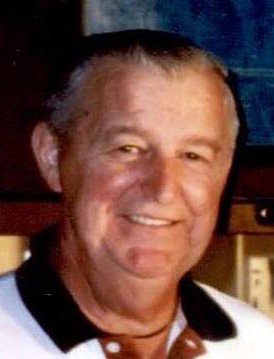 Donald J. Swete
unknown - December 5, 2011
Donald J. Swete, 75, of Sarasota, FL, formerly of Syracuse, passed away Monday, Dec. 5, 2011, unexpectedly, but peacefully, in his chair at home.
He is survived by his wife, Bonnie, of 14 years; son, Don (Nicole); daughter, Lisa Mixon; grandchildren Gabriella and Ian Swete and Austin and Erica Mixon; stepchildren Tryla Froehlich and John Falbo; stepmother Arlene; sisters Shirley Orr and Linda Esgro; many nieces and nephews.
He was predeceased by his siblings Bob, Bud and Peggy.
Don enjoyed his employment years in the insurance industry, mostly as an owner in Langan-Swete Insurance. Don had served in the Army, was active in the Jaycees, and was a former member of Bellevue CC. His involvement was great in other areas too where he enjoyed boating, cards and golfing along with investing his time and funds in helping friends and family in a variety of businesses and ventures, including the Syracuse Blazers Hockey team. In his retirement years in Florida, he continued his activities of investing as well as becoming certified as a Captain through the Coast Guard; being president of his condominium homeowners' association and an officer in the Venice Moose Lodge.
Services: 10:30 a.m. Monday, Dec. 12, at St. Joseph's Church, Camillus. Burial, St. Mary's Cemetery, Baldwinsville. Calling hours are 1-4 p.m. Sunday, Dec. 11, at Falardeau Funeral Home, 93 Downer St., Baldwinsville. In lieu of flowers, donations to: American Diabetes Assoc., NYS Memorial Processing Unit, Hartford, CT 06150, the American Kidney Fund, 6110 Executive Blvd., Suite 1010, Rockville, MD 20582, the American Heart Association, PO Box 417005, Boston, MA 02241, or the American Cancer Society, 6725 Lyons St., E. Syracuse, NY 13057.