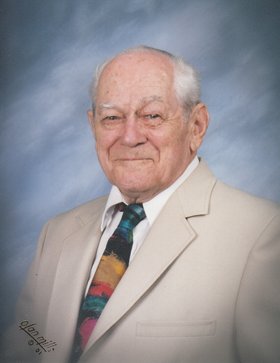 Bernard Lavallee
unknown - December 6, 2011
Bernard "Bernie" Lavallee, born Dec. 11, 1917, in Mooers Forks, N.Y., passed away at nearly 94 years old on Dec. 6, 2011.
He was a 60-year resident of Baldwinsville and his final years were made comfortable by the wonderful staff of Stonehedge Nursing Home and the Oxford Veterans Home.
Bernie was an Army Air Corps veteran of WWII receiving the American Service Medal, Asiatic Pacific Service Medal, Good Conduct Medal and WWII Victory Medal. He worked at GM Fisher Body Division for 30 years. Bernie proudly received a Veterans Honorary High School Diploma from C W Baker High School at the War Memorial in 2001.
Bernie was predeceased by his loving wife and mother of their eight children, Eleanor, in 1991, his siblings Gabe, Bill and Ed Lavallee and his sister Winifred Salmon.
His is survived by his sons, David (Eileen) of Rhinebeck, NY, Richard (Laura) of Sacramento, CA, Gary of Coxcreek, KY, Stuart (Donna) of Grand Island, NY, his daughters, Marilyn Buschle (Late Lynn Buschle) of Phoenix, NY, Lorraine Reeves of Manasses, VA, Pamela (Wayne) Suddaby of Baldwinsville and Joanne (Mike) Kleiner of Honeoye, NY, siblings, Gilbert (Vera) Lavallee and Genny O'Connor.
Bernie was blessed with 19 grandchildren, two great-grandsons and many nieces and nephews.
Calling hours: from 1 to 4 p.m. Saturday, Dec. 10, with a funeral service immediately following at the Maurer Funeral Home Moyers Corners, 3541 Rt. 31, Baldwinsville. In lieu of flowers, donations can be made to the Alzheimer's Association, CNY Chapter, 441 West Kirkpatrick St., Syracuse, NY 13204 in loving memory of his wife Eleanor.