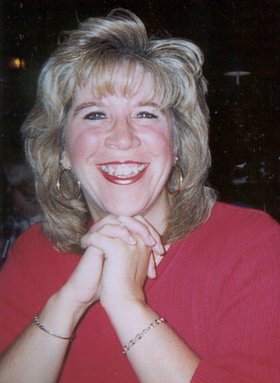 Terri L. Guinta
unknown - August 30, 2011
Terri L. Guinta, 56, of North Syracuse, passed away on Tuesday Aug. 30, 2011, at Upstate University Hospital after a long and courageous battle with cancer. A life resident of the Syracuse area, Terri was a graduate of Liverpool High School, and was employed for over 35 years at Diana Jewelers in Liverpool.
Terri enjoyed spending time with her family, especially her children and grandson. Her bright smile would always light up the room. She was predeceased by her parents, Donald and Arlene Schond.
Terri is survived by her children, Michael and Jamie Guinta, both of North Syracuse; her fiancée, John Clark of North Syracuse; grandson, Antwan D. Maxwell; brothers, Carl Schond, Richard Schond, Marty Schond, Michael Schond; sisters, Debbie Brown, Donna Baker, Mary Nanos; and several nieces, nephews, and cousins.
Funeral services: 12:30 p.m. Saturday Sept. 3 at the Maurer Funeral Home Moyers Corners. Calling hours: from 3 to 6 p.m. Friday Sept. 2 at the funeral home, 3541 Route 31, Baldwinsville. Contributions in Terri's memory may be made to the American Cancer Society, Memorial Processing Center, 6725 Lyons St., PO Box 7, East Syracuse, NY 13057.