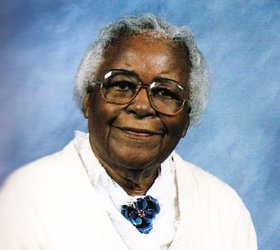 Constance L. McClaude
unknown - August 28, 2011
Constance L. McClaude, 94, of Baldwinsville, passed away Sunday Aug. 28, 2011, at St. Joseph's Hospital Health Center. She was born in Savannah, N.Y., and was raised in Rose Hill. Ms. McClaude has since been a resident of Baldwinsville for more than 60 years. Constance retired in 1980 as a nurse's aide after 40 years with the V.A. Medical Center in Syracuse. Ms. McClaude was devoted member of Grace Episcopal Church in Baldwinsville where she was a bible school teacher. Constance will be remembered for her warm smile and caring ways towards family and friends. She was a member of the Baldwinsville Ladies Auxiliary. She is predeceased by seven brothers and four sisters.
She is survived by many loving nieces and nephews.
Calling hours 11 a.m. to 1 p.m. Saturday Sept. 3 from at Grace Episcopal Church, 110 Oswego St., Baldwinsville, with funeral services to follow at 1 p.m. Burial will be private.