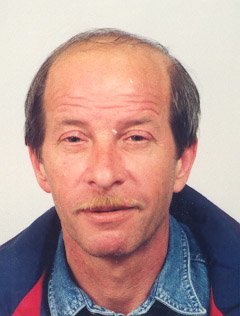 Alexander Milev
November 20, 1943 - August 25, 2011
Alexander "Alex" Milev, 67, of Onondaga Hill, passed away Thursday Aug. 25, 2011, at University Hospital. Born in Sveti Nikole, Macedonia, on Saturday Nov. 20, 1943, he was the son of Boce Milev and Palagija Aritonova Milev. He lived in Syracuse for more than 40 years. Alex was owner of Mr. Auto Upholstery for more than 20 years. He was a member of St. George's Macedonian Orthodox Church. He enjoyed fishing, boating and playing soccer when he was young. He also enjoyed spending time with his family and friends.
Alex was predeceased by his brother, Dimitar "Jimmy" Milev.
Surviving are his wife of 25 years, the former Biserka Bachevic; sister and brother-in-law, Svetlana and Zelimir Miranovic of Camillus; sister-in-law, Lence Milev of Baldwinsville; nieces, Bozana, Ivana and Kristina Miranovic, Jennifer (Fred) Bonnell and Jacqueline Milev; cousin, Gilev Tane and his family; uncle, Slavejko "Sam" Aleksovski and his family; and many family and friends in Macedonia.
Relatives and friends called from 4 to 7 p.m. Sunday Aug. 28 at the Buranich Funeral Home, 5431 W. Genesee St., Camillus. Trisagion prayer services were held at 6 p.m. Services were at 9 a.m. Monday Aug. 29 at the funeral home and at 10 a.m. in St. George's Macedonian Orthodox Church with Rev. Branko Postolovski officiating. Alex was laid to rest in Woodlawn Cemetery.
Contributions may be made to St. George's Macedonian Orthodox Church, 5083 Onondaga Rd., Syracuse, NY 13215.
Please share condolences at buranichfuneralhome.com.