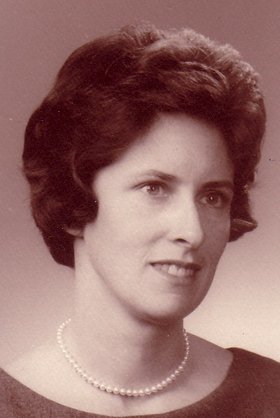 Deborah J. Scherrer
unknown - August 27, 2011
Deborah "Debby" J. Scherrer, 78, of Skaneateles, passed away peacefully at Francis House on Aug. 27, 2011, supported by her loving family. Debby is a graduate of Cathedral High School in Syracuse (1951) and Manhattanville College (1955), served six years on the Skaneateles school board and was an active member of St. Mary's of the Lake Church. Debby enjoyed flower gardening, golf, Leisure Hour and spending time with family and friends. Our beloved matriarch will be greatly missed.
Debby is survived by her devoted husband of 55 years, George L. Scherrer Jr., children Deborah L. Scherrer of Bethel CT, Andrew M. Scherrer of Cazenovia NY, and Thomas C. Scherrer of Raleigh NC, as well as her five grandchildren Tommy, Cregg, Scotty, Jacob, and Joshua. She is also survived by her brother Robert Johnson of Chicago. Debby was predeceased by her parents Dr. Robert D. Johnson and Francis C. Johnson as well as her brother Michael Johnson.
Calling hours: from 5-7 p.m. Tuesday Aug. 30 at Robert D. Gray Funeral Home, 49 Jordan St. in Skaneateles. Funeral services: at 10 a.m. on Wednesday Aug. 31 at St. Mary's of the Lake Church, 81 Jordan St. in Skaneateles. The family would like to extend heartfelt gratitude to friends, caregivers, and the staff and volunteers of Francis House for their unwavering compassion and support. In lieu of flowers, donations can be made to Francis House, 108 Michaels Ave., Syracuse NY 13208-1763.