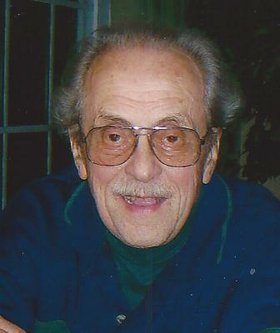 Donald C. Eaton
December 5, 1927 - August 25, 2011
Donald Charles Eaton, 83, of Stevenage Drive, Baldwinsville, died on Thursday Aug. 25, 2011. Born in Syracuse, to his late parents, Charles and Edith (Laun) Eaton on Dec. 5, 1927. He was a mechanical engineer for Crouse Hinds, Co., Syracuse for many years. Don was a past master for the Callimachus Masonic Lodge # 369, F &AM, Phoenix, NY; a member of the Syra-Canadian Fish & Game Club, Mexico.
Surviving are his loving wife of 62 years, Carolyn (Schug) Eaton; two daughters, Janis (Kurt) Green of Wrentham, MA, and Donnalyn (Arthur) Shuster of Saint Johnsville, NY; on grandson, Brenden Green; one niece and two nephews.
A special thanks extended to the staff of Unit 3, Syracuse Home, Association, Baldwinsville, for their love and compassionate care.
Services: 11 a.m. Monday Aug. 29 in the Allanson-Glanville-Tappan Funeral Home, 431 Main St., Phoenix, NY 13135, with the Rev. Voight D. Archer officiating. Cremation Entombment in Woodlawn Cemetery Mausoleum 800 Grant Boulevard, Syracuse, NY 13203. Calling hours: 4 to 7 p.m. Sunday Aug. 28 to include a masonic service in the funeral home. Memorials to Callimachus Lodge # 369 c/o Melvin Sitts, 2616 County Rt. 12, Pennellville, NY 13132.