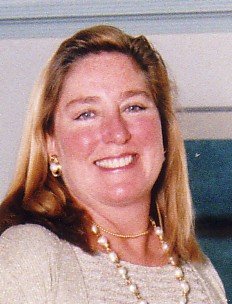 Teresa N. Falcone
unknown - August 20, 2011
Teresa N. Falcone, died peacefully Saturday, Aug. 20, 2011, at home after a lengthy illness. She was born in San Diego, CA and later grew up in Piedmont, CA, outside of San Francisco. She was educated at Bucknell, and also completed her master's work at University of California, Berkley. Teresa worked briefly as a fashion model, and then became an aide to the senator of Arkansas, in Washington D.C. She later entered the advertising business, handling large clients such as Chanel and Atari.
Teresa was pre-deceased by her parents, Richard and Dorothy Nugent. She is survived by her husband, Peter Falcone, her sisters, Linda Granat, Ojai, CA; Ruth Houston, Taos, NM; and two stepdaughters, Lisa Ellner, Old Greenwich, CT, Wendy Baxley, Los Angeles, CA, and three grandchildren.
Donations in her name may be made to the ASPCA. FR Gray Funeral Home, 685-5224, had arrangements.