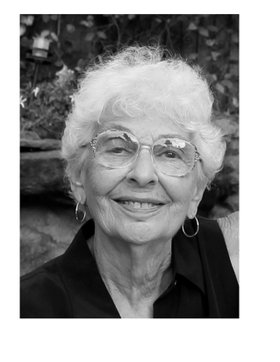 Ruth Ann Sick
unknown - August 22, 2011
Ruth Ann Sick (Panichi), 79 of Village Boulevard in Baldwisville, wife, mother, former town of Salina Council member and community activist died Aug. 22, 2011. She passed away ready after gardening on Thursday followed by a three-day illness at St. Joseph's hospital.
Ruth Sick, age 79 had celebrated her 59th Wedding Anniversary the previous week with her
husband John Sick, A long time resident of Mattydale, NY, she lived with her husband in Baldwinsville during the summer and spent the balance of the year at their home in Greene Acres, Fl.
Born December 26, 1931 to the late Noe and Inez Panichi in Mildred, PA, she was married and relocated to the Syracuse in 1952. She is survived by her husband John and five children, Mark Sick of West Palm Beach, FL, Michael Sick of San Diego, CA, Dennis Sick of Baldwinsille, NY, Jeff Sick of Ft; Lauderdale, FL and Sandra Sick of Lisbon, Portugal. She also is survived by six grandchildren, Megan Courtney of Lousiville KY, Deanna Sick of San Diego, CA, Jaclyn Ream of Pismo Beach, CA, April Sick of Ft. Lauderdale, Eric Sick of Long Beach, CA and Mary Sick of San Diego, CA.
A longtime member of many community organizations she served in various roles with scouting, youth sports, the American Legion and was elected seven times as Town of Salina councilperson. After retiring from a position at Roxboro Rd. Middle School, she moved to Florida and became active in homeowner's association and served as President and in other roles.
Ruth Sick was well known and recognized in the community and for many years had "RUTHSICK" as her license plate enabling Town of Salina residents to easily communicate with her.
As an instructional aide at Roxboro Middle School, she became familiar with computers and used them to communicate regularly to family and friends through email, Facebook and with the iPad she received for Christmas. Despite her diminutive stature, she lived a large life and cast a large positive shadow over everyone she came into contact with.
Calling hours: 4 to 7 p.m. Thursday Aug. 25 from at the Krueger Funeral Home 2619 Brewerton Road. Funeral services: 9:30 a.m. Friday Aug. 26 at the funeral home followed by a Mass of Christian Burial at 10 a.m. in St. Margaret's Church both in Mattydale. Reception lunch: following at 11:30 a.m. at the Mohegan Manor, 58 Oswego St., All are welcome to celebrate Ruth's life and times. Please RSVP moheganmanor@yahoo.com or 857-0081. Interment: noon Monday Aug. 29 in St. Basile's Cemetery, Dushore, PA. Memorial donation may be made to the St. Margarets Angel fund 203 Roxboro Rd. Mattydale, NY 13211. For more information, photos and to sign the guest book, please visit kruegerfuneralhome.com.