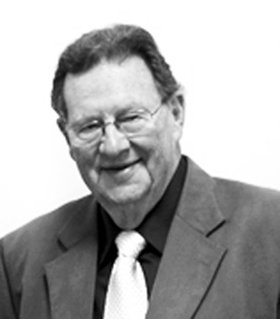 Derald G. Welles
unknown - August 21, 2011
Derald Grant Welles, 75, of Liverpool, passed away peacefully on Sunday Aug. 21, 2011, at Upstate University Hospital. He was born in Canisteo, N.Y., and joined the U.S. Army upon graduation from high school, serving his country for three years in Tokyo, Japan. Derald is a graduate of Alfred State College and Tri State University, where he received his B.S.M.E. He and his wife moved around the country living in Nanuet, NY; Indianapolis, IN; Cleveland, OH; and Racine, WI; eventually making their home in Liverpool where they have resided for the past 30 years. He worked as national sales manager, traveling extensively for Steril-Aire of Burbank, CA, until the end of June. He belonged to several professional organizations and had earned the lifetime award from ASHRAE, where he chaired numerous committees.
Derald is survived by his loving wife of 50 years, Barbara Welles; son, Daniel S. Welles of Seattle, WA; daughter and son-in-law, Sheri (Dave) Bogardus, and their daughters, Emily and Sydney all of Cincinnati, OH; and many friends who will miss his energy, enthusiasm, and positive outlook on life.
Memorial service: 11 a.m. Saturday Aug. 27 in the United Church of Christ in Bayberry, 215 Blackberry Road, Liverpool. In lieu of flowers, contributions may be made to the United Church of Christ in Bayberry, American Cancer Society, Memorial Processing Center, 6725 Lyons St., PO Box 7, East Syracuse, NY 13057, or the American Heart Association, Heart Gifts Processing Center, PO Box 3049, Syracuse, NY 13220. The family wishes to thank the nurses, doctors, and staff at Upstate Hospital for their excellent care and compassion for Derald.