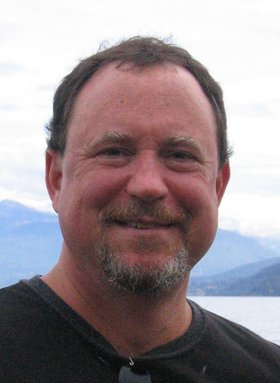 Timothy F. Purcell
Cazenovia
unknown - July 27, 2011
Timothy Francis Purcell, 50, of Cazenovia, passed away on July 27, 2011, after a long and courageous battle with cancer. Tim is survived by his wife, the former Treva Doyle; son Collin and daughter Helen; stepson Gaevin Froio; mother, Maryalice Purcell; siblings Kelly (Tony) Scalzo, Chris (Michele) Purcell and Kerry Purcell as well as numerous nieces and nephews. He was predeceased by his father Edward on June 7, 2011.
Tim retired from the Onondaga County Health Department after a career spanning 27 years and diverse positions. He was a complex man with many and varied interests. A lifelong lover of books, he was also a poet, an artist, and musician. His passions included traveling, winemaking, and cooking. He was a proud and devoted father and a loving soul mate to Treva. He will be greatly missed by all who knew him.
Private services were held on July 30 at Tait Funeral Home in Cazenovia. Donations are being accepted in the families name at Oneida Savings Bank.