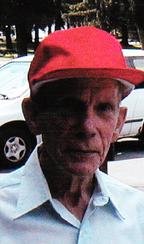 Robert L. Kellogg, Sr.
Syracuse
unknown - August 3, 2011
Robert L. "Uncle Bob" Kellogg Sr., 93, of Syracuse, passed away on Wednesday Aug. 3, 2011, at the Syracuse VA Medical Center. A life resident of the Syracuse area, Bob was a U.S. Army veteran of WWII serving in L Company of the 359th Infantry Division. He was a mechanic with the NYS DOT retiring after many years, and was a member of the Oneida Lake Region Antique Auto Club. Bob had a great sense of humor and enjoyed helping neighborhood children fix their bicycles.
He is predeceased by his wife, Betty Waldby Kellogg in 1995; his sons, Charles Kellogg in 1965 and Robert Jr. in 1997; sisters, Dorothy Lamb and Gertrude Corcoran. Robert is survived by his daughter, Ruth Woloszyn of Clay, NY; his grandchildren, Linda (Mark) Schaeber, Suzanne (Bill) Dibble, Karen (Zak) Woloszyn, Kenneth (Lisa) Kellogg, Michael (Emily) Woloszyn, Robert III (Karin) Kellogg; twenty great-grandchildren; several nieces and nephews; and close friends, the Phil Battaglia family.
Calling hours: 9 to 11 a.m. Friday Aug. 5, with a funeral service to follow at 11 a.m. at the Maurer Funeral Home Moyers Corners, 3541 Rt. 31, Baldwinsville. Burial will be in White Chapel Memory Gardens, Dewitt, NY. Contributions in Robert's memory may be made to the Christ Community United Methodist Church Food Pantry, 3471 Stiles Rd., Syracuse, NY 13209.