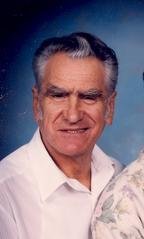 Stephen T. Kemblowski
Marietta
unknown - August 3, 2011
Stephen T. Kemblowski, 83, of Marietta died Wednesday, August 3, 2011 at the VA Medical Center, Syracuse. Stephen worked many years as a master carpenter for Local #12. He was a Navy veteran and member of Marcellus American Legion Ralph Share Post #297. Stephen enjoyed hunting and fishing, winters in Florida and time with family.
Surviving are his companion Shirley Allen; children Debra, Andrew (Kim) and Walter Kemblowski, Gary (Jackie) Allen, Deborah (Carl) Christopher, Diana (Doug) Cormack and Keith (Diane) Allen; grandchildren Adam (Brianne) and Tasha (James), Erin, Christine, Jodie and Laura, Erica, Amanda (Andrew), Nathain, Michael, Nicole, Joanna and Leah; great-grandchildren Trinity and Brian, Connor and Tyler; his brother Jacob; many nieces and nephews.
Calling hours: 3 to 6 p.m. Sunday Aug. 7 with an American Legion Service held at 6 p.m., both at Ryan Funeral Home, Marcellus. A graveside memorial service: 11 a.m. the next morning at St. Mary's Cemetery, Skaneateles. In lieu of flowers, contributions may be made to the VA Community Living Center-Hospice, attn: Kathy Benedict, 800 Irving Ave., Syracuse, NY 13210 .