Mary "Alice" Armstrong, 96, formerly of Camillus, died peacefully Thursday July 10, 2014, at the home of her daughter, Mary, and her husband, Roger Boothroyd, in Tampa, Fla. She was a loving and devoted wife to the late Donald F. ...
Mary E. Simmons, 89, formerly of Niskayuna, NY, passed away Friday, July 18, 2014 in Agawam, Mass. Born in Saugus, Mass., she was a graduate of Swampscott High School, Swampscott, Mass. She lived most of her life in Niskayuna as ...
Ret. Lt. Col. Leonard Schwartz, born Dec. 23, 1923 in NYC, the son of Morris and Flora and brother of Selma, a longtime resident of Port Jefferson passed away on July 20, 2014. He was predeceased by his beloved wife ...
Kyong Chik Sessler, 66, of Syracuse, passed away Tuesday, July 22, 2014. Surviving are her sons, George Sessler of Syracuse, and Joey Lee and family of Cicero; life companion, Gary Waldron of Syracuse; brothers and sisters; and three grandchildren. Relatives ...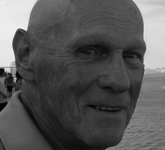 On July 26, 2014, Francis A. Hahn, 86, of East Syracuse, passed away peacefully. Born in Brooklyn, N.Y., he was raised in Queens, N.Y., and lived most of his life in Syracuse. A graduate of Manhattan College, he served in ...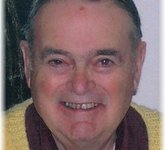 Robert V. Norris, 90, recently of Horseheads, N.Y., and a longtime resident of Cazenovia, passed away on July 23, 2014. Bob was born in Manlius on Oct. 17, 1923, the son of Clyde and Laura (Tuttle) Norris. Bob was a ...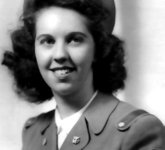 Margaret "Sheila" Matkoski, nee McCafferty, passed away peacefully on Friday, July 25, 2014, at 87 years. A lifetime resident of Syracuse, she was a graduate of St. Mary's Hospital School of Nursing, Rochester. During WWII, "Sheila" was a member of ...
Mrs. Jessica Lee Brooks, 38, of Rochester, passed away July 15, 2014. Born on Nov. 2 1975 and raised in Cazenovia and graduated from Cazenovia High School, she is survived by her husband, Mark Brooks, and son, Mason Brooks, of ...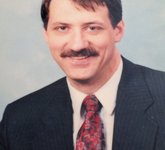 Jeff Pracht passed away on Thursday, July 24, 2014 after suffering complications due to a long term battle with a neurodegenerative disease, spinocerebellar ataxia. Jeff was predeceased by his father Donald L. Pracht and, most recently, his mother Janet F. ...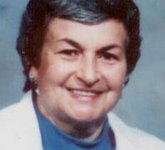 Edyth May Gonya Viau, 87, formerly of Manning Drive, North Syracuse, passed away on Tuesday, July 15, 2014. Born in Pulaski, she graduated in 1944 from North Syracuse High School and was a 50th Anniversary club member. Mrs. Viau was ...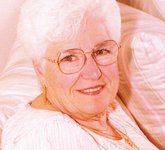 Betty J. Brand Hanlon, 90, of Baldwinsville, passed away Tuesday, July 29, 2014, at Crouse Hospital surrounded by her loving family. She was born on Nov. 8, 1923 a daughter of the late George and Ethel (Evans) Pratt. Betty was ...
Richard A. Baxter, 86, of Syracuse, formerly of Lakeport, N.Y., passed away Wednesday, July 30, 2014. He was an employee at Floyd Newton and Son, Lakeport, and a WWII Navy veteran. He was predeceased by his wife, Katherine E. Baxter ...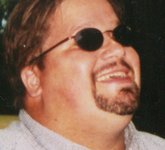 David Jay, 46, lifelong resident of Liverpool, passed away Wednesday, July 30, 2014, at University Hospital. David was a 1985 graduate of Liverpool High and received his associates' degree in stationary design from Alfred University in 1987. He owned and ...
John D. Haley, 67, of Cazenovia died Monday, July 21, 2014, at St. Joseph's Hospital. John was a career firefighter. He began in 1967 when we joined the Cazenovia Fire Department of which he later served as chief from 1987-1989. ...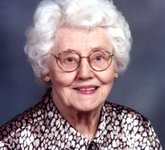 Isabel M. Jones, 97, formerly of Marcellus, passed away, Wednesday, July 23, 2014, at Lake Pointe Nursing and Rehab Center in Conneaut, OH. She was born in Spafford on April 4, 1917, the daughter of the late William and Elsie ...