continued — My priority is to have the board make thoughtful, long-term and fair policy decisions. I try to come to each board meeting with an open mind, without an agenda. I would like to see a smooth transition for the new administrators in 2014-15.
What is your philosophy regarding the annual budget and resident taxes, or, put another way, do you feel the budget cutting and tax increases within the tax cap are the correct approach, or do you favor other methods to achieve the annual budget needs of the district?
I am fiscally conservative by nature and I also feel that we have to be respectful of the taxpayer at all times. If we ever were to exceed the cap, it should be done strategically, and not done in desperation.
What are your opinions of the Common Core standards, state testing and APPR requirements? Are you in favor or opposed to them and their political reasons? Would you fight to keep them in Cazenovia or remove them from Cazenovia if given the chance/choice?
I have no problem with standardized testing but the problems arise with how that data is used and how the testing is presented to the students. Middle school and elementary children should not be losing sleep over a test. Teachers should not be losing sleep over a test. Unfortunately, this issue goes well beyond the local level.
Abby Hartwell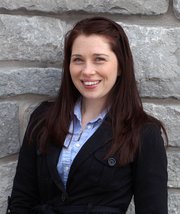 Background:
District resident for 2½ years. She holds a bachelor's degree in psychology and elementary education (regular and special education) from Le Moyne College. She and her husband, Richard, have two young children who will attend Burton Street Elementary when they are of age.
Profession:
Full-time mother and substitute resource teacher in the Fayetteville-Manlius School District.
Why are you running for school board?
To support all aspects of schools and public education. The future of the Cazenovia School District can be bright, but we must navigate these troubling times of declining enrollment, upcoming repairs to district campuses and continued financial strain on our school district. A community is a place to learn and grow in a safe and respectful environment. I hope I can earn your support as a Cazenovia school board candidate.
Vote on this Story by clicking on the Icon