Liverpool — In the Liverpool Central School District, five candidates are running for four seats. The election will take place from 6 a.m. to 9 p.m. Tuesday, May 20.
Crystal Baker
Biographical information:
My name is Crystal Baker. My husband and I have been Liverpool residents for the past 20 years. Our son is currently enrolled in the Liverpool district and is in seventh grade. In my free time, I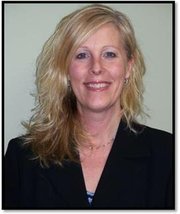 enjoy boating with my family, playing the flute, reading and utilizing my American Sign Language skills.
I hold a bachelor's degree in Psychology from SUNY Oswego. I have been employed with Transitional Living Services (TLS) for the past 15 years. Currently, my position is employee development specialist. I assist employees with obtaining both required training and continued education through professional development. Prior to this position, also at TLS, I supervised a team that provided individualized daily living support to adults with developmental disabilities, individuals with a dual diagnosis of mental health issues and developmental disabilities and individuals who are deaf and hard of hearing.

Why are you running for office?
I am running for a seat on the board of education because, like other parents, I want the best education for our children. I can represent families who have children enrolled in the district and also the tax payers of the Liverpool district.

As a member of the board, I would like to take part in the planning and decision making that will impact the future of our children's education, their teachers, our schools and our community.
Why are you the best candidate for this office?
I am the best candidate for this office because I know that I will advocate not only for our children and teachers, but for the tax payers of this district. I have leadership and communication skills that will allow me to collaborate and work side by side with other members of the board, while at that same time listening to members of our community.

(Continued on Next Page)
Prev Next
Vote on this Story by clicking on the Icon