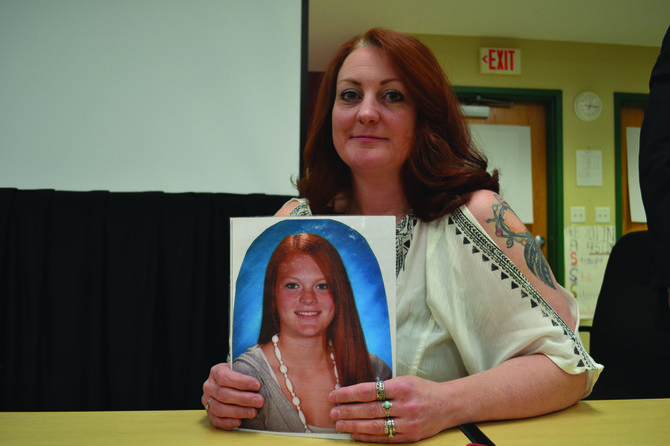 continued — "She had some underlying issues. Kali struggled with anxiety and depression," Hosier said. "And when she got out on her own, she realized how difficult it could be. The pressures of working and paying for her rent, phone bill, car – it became very overwhelming for her."
Perry confessed to her mother about her addiction a couple weeks after her boyfriend broke the news. Hosier said she had no idea what to do – so she started calling everyone she thought could help. And she was startled at how difficult it was to get Perry into a rehabilitation treatment center.
"We started the process in late June, and it took two weeks of calling every single day to try to get her in," Hosier said. "They said things like, 'I have to verify your insurance, I have to get her medical records.' The whole thing took a long time, and I was saying, 'But she needs help now! Right now! What's the problem?'"
They were finally able to get Perry in the program in the beginning of September. Hosier said that her daughter knew from the beginning that she could sign out at any time, but she encouraged her to stay for at least 30 days. After two weeks at rehab, her daughter started saying that she didn't want to be in the program anymore; she wanted to go back to her life. And despite her mother's pleads to stay, Perry checked herself out of the facility after three weeks.
"I don't know if she was really mentally ready. You have to want to quit, and I don't think she was really there," Hosier said. "I think she did it for me and everyone else close to her, but I don't think she was ready."
Hosier described the month after Perry got back from rehab as "one of the best months I've had with her in years." She moved back home and Hosier thought things were getting better; this was a weight that was lifted off of her daughter's shoulders, as she no longer had to worry about paying rent.
Vote on this Story by clicking on the Icon