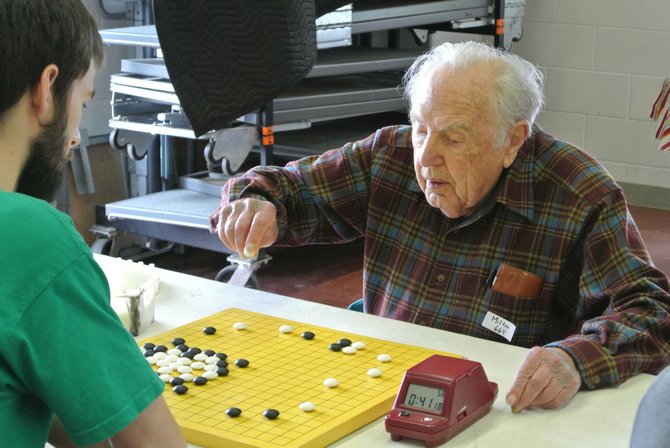 Onondaga County — 26 enthusiasts of the ancient Chinese strategy board game of Go competed in the Salt City Go Tournament at Manlius Pebble Hill School on April 19. Jason Bates of Schenectady won the A division with a 3-1 won-loss record. The tournament featured some age extremes: 96-year-old Milton Sack, of Fayetteville, was only able to play in two rounds of the competition, but he won both of his games, while 8 year old Liya Luke, of LaFayette, finished with a 2-2 record.

In all, nine students of high school age or younger competed alongside adults in the tournament's lower two divisions. Five of them attend a Go class at the CNY Chinese School in Manlius and just began playing the game this school year, while the three more experienced students - eigth graders Carl Beach and Theo Eckert-Budis of MPH and senior Meg Houston of Nottingham High School - were strong enough to compete in the middle (B) division.

The annual tournament is sponsored by the Syracuse Go Club, which meets every Monday evening in the rear of the dining area at the DeWitt Wegmans.
Vote on this Story by clicking on the Icon