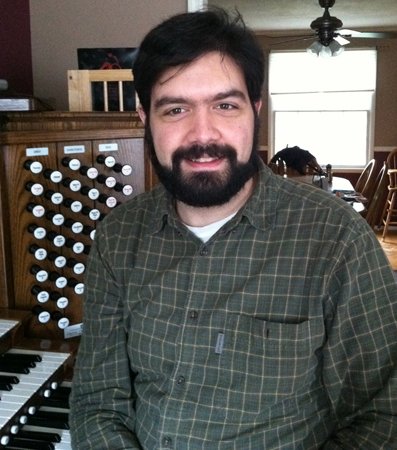 Cazenovia — The First Presbyterian Church of Cazenovia has announced that Vince Guarneiri is the new director of music.
Guarneiri began studying piano at a young age, but his love for the pipe organ began with organ lessons in 1996 with Steve Best of Utica. Since 1998, Guarneiri has played in several local churches: Beginning in 2007, Guarneiri was the Music Director at Good Shepherd Lutheran Church in Fayetteville.
At Cazenovia Presbyterian Church, he will be responsible for playing preludes, postludes and special music, leading the congregation in hymn singing and accompanying the Senior Vocal Choir, Senior Bell Choir and Jubilante Vocal and Bell Choir.
Guarneiri previously worked for Kerner and Merchant Organ Builders where he tuned and maintained pipe organs throughout Central New York. The organ at Cazenovia Presbyterian is a Charles Fisk organ Opius 76 built in 1976. This instrument has a 56-key Great Organ, a 56-key Choir Organ and a 30-key Pedal Organ. Some of the pipes are from the previous J.G. Marklove Organ of 1869.
Guarneiri has a degree in electrical service from Mohawk Valley Community College, and now works as a controls engineer at Schneider Packing Equipment Company, Inc. in Brewerton. He is a member of the Handbell Musicians of America, as well as the American Guild of Organists where he sits on the Syracuse executive committee. He lives in Liverpool with his wife and four young boys.
Members of the community are invited to attend the Sunday services of the church. Worship begins at 10 a.m. The Rev. Dr. Steven Thomas leads worship. Community members are also encouraged to join one of our vocal or bell choirs.
Guarneiri is planning special music for the upcoming Easter Season, beginning with a Tenebrae service on Thursday April 17.
For more information contact the church at 655-3191 or cazpres.org.
Vote on this Story by clicking on the Icon