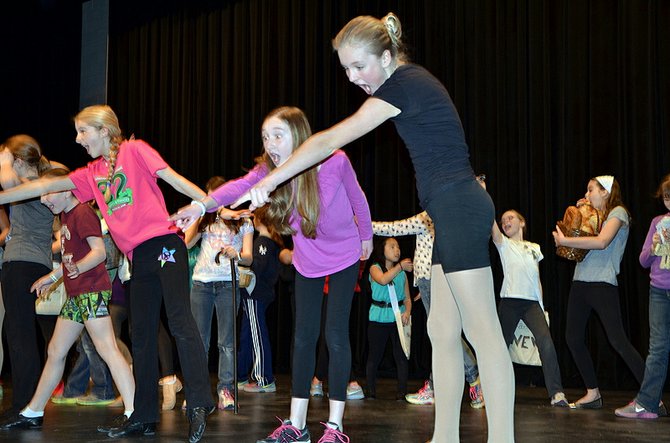 People of all ages will enjoy the upcoming Skaneateles Middle School musical "Over the Moon," which will be performed this week. About 60 middle school students are in the cast of this musical, which takes place in the storybook land of Hanoveria. Performances are at 7:30 p.m. Friday and Saturday, and 2 p.m. on Saturday. In addition, there is a senior citizen performance at 3:30 p.m. on Thursday, March 27.
The musical is written by a best-selling author Jodi Picoult. The music was written by Ellen Wilber, who is the sister of long time Skaneateles Middle School music teacher Dave Wilber. Both live in New Hampshire and have collaborated on many shows over the years.
Colleen Anna, music teacher and drama director gives this sneak preview:

"Not everything is what it seems in the magically musical storybook land of Hanoveria. Romance isn't all it's cracked up to be, and the town is ruled by a queen so consumed with power that she plotted against her own brother to get the throne. So when Luna, the moon, descends to earth disguised as a human, she has a chance to help everyone find love and happiness, even falling in love herself. But on the way to happily ever after, she has to deal with some wacky evildoers, a bunch of fed up princesses, and just about every other fairly tale creature you can think of!"
Lori Ruhlman is the public information officer for the Skaneateles Central School District.
Vote on this Story by clicking on the Icon