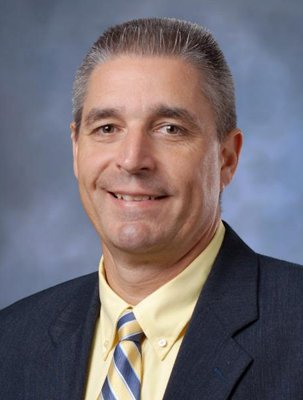 Cazenovia — Cazenovia high School Principal Eric Schnabl has been named the new superintendent of the Sherburne-Earlville Central School District, and will begin his tenure there on July 1.
Schnabl submitted his letter of resignation to Cazenovia CSD Superintendent Bob Dubik on Friday, March 21, and the Cazenovia Board of Education was scheduled to accept his resignation at its March 24 regular meeting, which occurred after press time.
"I've always kind of kept my eye on that position [at Sherburne-Earlville] … and if it opened I would seek to apply. God willing, I was offered a position and accepted it," said Schnabl, who previously worked in the S-E school district for seven years and has family ties to the area. "It's been a great experience here at Caz. It's a phenomenal school with excellent teachers and great kids. I had the opportunity to grow both professionally and personally and learned about myself in my nine years here, all things I hope will make me a successful superintendent at Sherburne-Earlville."
Schnabl has been principal of Cazenovia High School since 2005. He started his career in education as a biology teacher and athletic trainer in the Guilderland Central School District, near Albany. In 1998, wanting to move closer to family, some of whom lived in the Earliville area, Schnabl accepted a position as biology teacher and science department chair in the S-E district. While completing his administrative degree, he served his internship as the S-E Middle School assistant principal, and then was hired as S-E High School principal in 2002. He held that position until his move to Cazenovia in 2005.
Schnabl still has friends and family in the Sherburne-Earlville region, and has continued to frequent the area through the years in his passion for hunting and fishing, he said.
"There was a lot of encouragement [to apply] when the position did open up," Schnabl said.
(Continued on Next Page)
Prev Next
Vote on this Story by clicking on the Icon