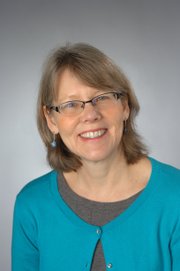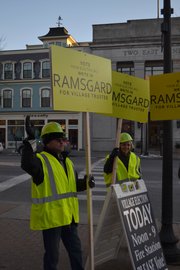 Carol Stokes-Cawley was elected the next trustee for the village of Skaneateles, in a special election held March 18.
Stokes-Cawley was the only name to appear on the ballot, though she did contend with a write-in candidate, Andy Ramsgard, who started campaigning about one week before the election.
The final totals, including absentee ballots, were: 340 for Stokes-Cawley, 138 for Ramsgard, 1 for Francis Murphy and 1 for Mike Wayne, according to Village Clerk Patty Couch.
Both candidates were on hand around 9:30 p.m. Tuesday at the Skaneateles fire hall to hear the result.
"I'm thrilled the community came out to vote, we had a big turnout for a special election, I appreciate all my supporters," Stokes-Cawley said. "I'm just looking forward to working with the board … to make Skaneateles even better than it is now."
A current member of the village planning board and a founding member of Sustainable Skaneateles, Stokes-Cawley had stated one of her reasons for running was to get involved with some of the forward-thinking environmentally friendly projects the village has taken on in recent years, such as its climate action plan and new village hall.
Ramsgard, an architect whose practice is based in the village, spent the week leading up to the election going door to door talking to residents and distributing pamphlets urging people to write in his name.
"I'm surprised. It's too bad, but I think Carol's got a good head on her shoulders and I have high hopes," he said after hearing the results.
Ramsgard said he didn't mean to run against Stokes-Cawley, but he wanted to get on the board to enact change. His campaign centered on holding the current mayor and board accountable for the recent spike in village power bills, which he claims is primarily due to the Skaneateles YMCA being brought onto the grid in December 2013, not increases in usage and rates for natural gas-generated power, as village officials have said.
"Hopefully it [the write-in campaign] gets people to question what they are told and dig deeper," he said.
The special election was held due to Mary Sennett leaving the board after she was elected town supervisor last November. State law dictated that with three years remaining on the four-year term, the vacancy could not be filled with an appointment by the mayor. The position pays $3,000 a year. Stokes-Cawley will begin her term April 7, when the village holds its annual reorganization meeting.
Joe Genco is the editor of the Skaneateles Press. He can be reached at editor@skaneatelespress.com.
Vote on this Story by clicking on the Icon