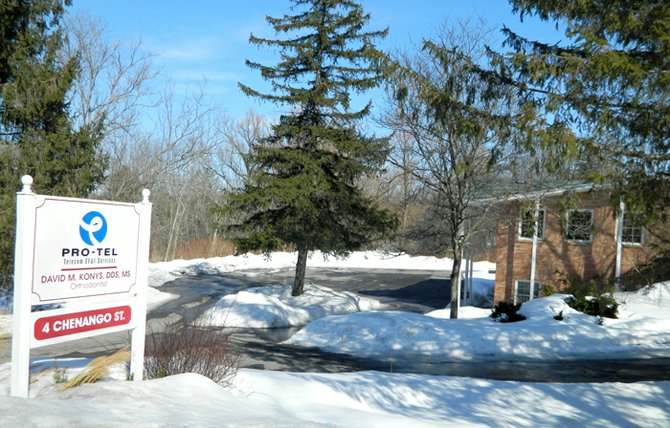 Cazenovia — Neighbor opposition to a proposed village business has claimed its second victim.
The village planning board voted 3-1 at their latest meeting to oppose the zone change application of landlord Eric Burrell and restaurateur Alicyn Hart in their proposal to move Circa, Hart's restaurant, from its current location on Albany Street down to 4 Chenango St.
The planning board's decision is only a non-binding recommendation; the village board has the final say, which they may issue at their April 2 meeting.
Until then, neither Hart nor Burrell are conceding defeat.
"I remain hopeful. I don't think the last nail is in the coffin yet," Hart said. "I hope that the village board sees this [proposal] as an asset to the community — so it hasn't been sunk yet."
"I will ask the village board to approve this [despite the planning board's decision]. Absolutely," Burrell said. "I did not get the public involved before; now I will seek public input, and we'll see what the general public wants."
Hart and Burrell's proposal — officially submitted to the planning board by Burrell's company, Pro-Tel Properties II, LLC — was first brought before the village board in January, when they unveiled their plan for Burrell, owner of the medical office building at 4 Chenango St., to build a two-level, 2,500 square-foot addition to the back of the building and have Circa move into the first floor. Circa has been located at 76 Albany St. for the past eight years, but Hart, who leases the 1,200-square-foot space, said she and her landlord could not agree on a new lease agreement so she will move her restaurant to another location by the end of May.
At their initial January presentation, Hart and Burrell were told they would need to request a zone change to have a restaurant on the property, since it is currently zoned as an R-10 Residential District. Mayor Kurt Wheeler and Village Attorney Jim Stokes said a planned development (PD) zone seems like the most logical zone change to make. The village board referred the zone change application to the planning board for a recommendation. Typically, the village board follows the planning board's recommendation on such issues.
(Continued on Next Page)
Prev Next
Vote on this Story by clicking on the Icon