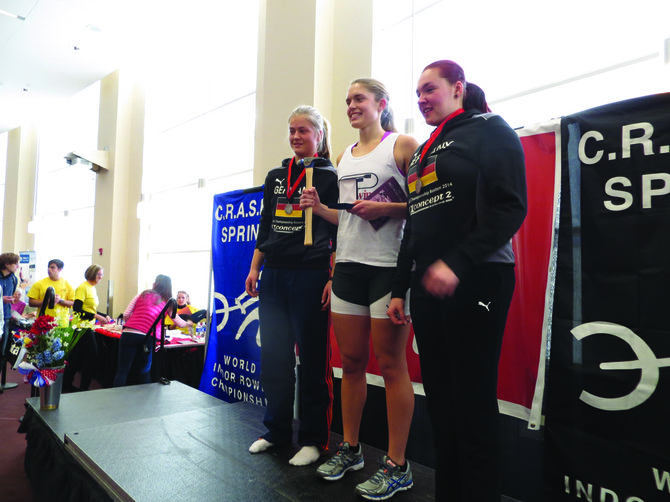 continued — "It's going to be a different choice than most [other students',] because I kind of have my choice of all of these amazing schools, whereas other people have to decide if they could get into a certain college and they have a much larger pool to choose from," she said. "It will be a very, very hard decision. How do you turn down a school that's that amazing?"
She's still not sure what she'd like to major in, but knows it will have to do with science. Right now, Moffat is considering either chemical engineering or pharmacology.
But she's not thinking too much about that just yet. The high school crew season starts this month, and while Moffat said she's looking forward to spending time with her teammates and being able to row in a newer and better quality boat this season, she doesn't hesitate for a second when asked what her goal is this year.
"To get a medal at the world championships with the Junior National team – there's nothing like a medal at the world championships," she said. "I just won the indoor world championships, so now I have to win the actual outdoor rowing championships. That's my main focus now."
Moffat plans to head to Junior National selection camp once again this summer and is very confident she'll make the team now that she's more prepared, physically and mentally, for the experience. If she does, Moffat will have the opportunity to travel to Hamburg, Germany, for the world championships in August.
Cusano said he's been in touch with the Junior National team coach to discuss what Moffat should be doing during the spring season to prepare herself for a potential spot on the team. And he's excited for the once-in-a-lifetime coaching opportunity he's been presented with.
Vote on this Story by clicking on the Icon