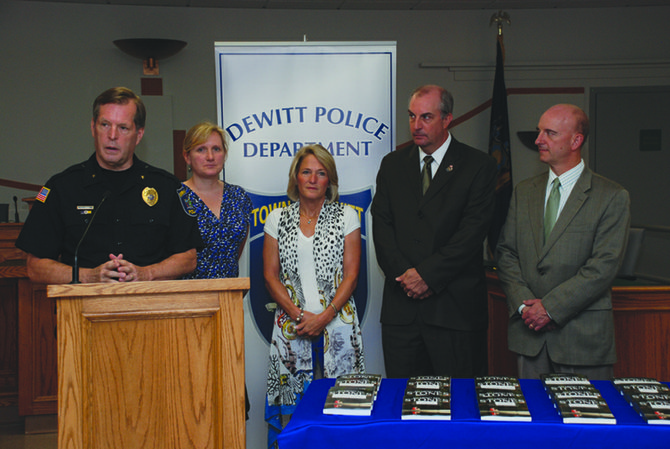 DeWitt — The DeWitt Police Department has purchased and will distribute the book, "Sharing my Stones" written by Marianne Angelillo to all high schools in Onondaga County.
The department, through its STOP-DWI program, has purchased 30 books and will be distributing them to every public and private high school in Onondaga County. The initiative is part of the department's awareness and education component of its effort to combat the alarming death rate associated with adolescents and vehicle crashes.
Angelillo's son Matthew was killed on June 20, 2004 while a passenger in a car driven by a classmate who was driving drunk. Her book gives a compelling straight-from-the heart glimpse of what happens to a family in the wake of a terrible tragedy.
The crash involving Matt was part of the exhibit "GONE4EVER," which was created by DeWitt Police Chief Gene Conway. The exhibit traveled to more than 140 schools in nine counties before ending in 2011.
Local police departments receive funds from the STOP–DWI program administered by Onondaga County. The funds come from fines imposed upon those who have been convicted of DWI and are to be used in efforts to reduce the incidents of driving while intoxicated.
"We are pleased to be able to help spread the awareness of this issue and hope that by placing these books in the high schools that both parents and students together can learn from the tragedy that has fallen on the Angelillo family and countless others in our community," said Conway.
Vote on this Story by clicking on the Icon