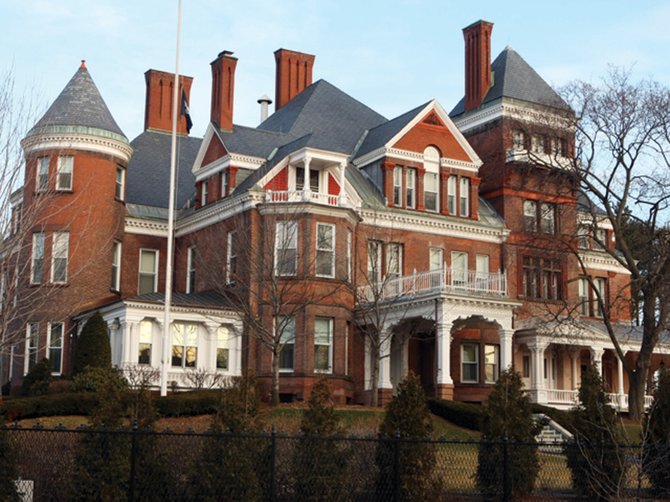 That's why Hawkins is running for governor, taking on the Democratic political establishment and Gov. Andrew Cuomo, as well as his Republican challenger, Westchester County Executive Rob Astorino.
Hawkins, along with running mate teacher Brian Jones, hopes to challenge traditional ideas about how politicians operate and what they can do for New York. He believes he and Jones offer a good alternative. Jones taught in Harlem for nine years and has been active in New York City's teachers' union. He's currently enrolled in a PhD. program in urban education.
"He balances the ticket," Hawkins said. "He's younger, I'm older. He's black, I'm white. He's Downstate, I'm Upstate."
Hawkins' name is a familiar one in Central New York. He has run in 20 elections, including Syracuse Common Council, Syracuse mayor, New York State Comptroller, Senate, Congress and governor. He's also served on the campaigns of presidential candidate Ralph Nader, Vermont Sen. Bernie Sanders and several other prominent Greens and third-party candidates.
Though he's seen varying levels of success, Hawkins feels compelled to keep running.
"[It's because I have] this historical perspective on what we need and having been involved in movements that you think you're getting nowhere and suddenly explodes," he said. "I saw it in my life in the '70s with the anti-Vietnam War movement and really earlier with the Civil Rights Movement. In the '70s, it was the anti-nuclear movement, the '80s the anti-apartheid movement, the '90s the global justice or what they call anti-globalization, and then in the 2000s these massive anti-Iraq War demonstrations. So I've seen how little groups are agitating and people may like what you're saying, but they're not coming out with you, then suddenly everybody wants to be there with you. I think at some point we're going to see that in the electorate. We'll have an electoral insurgency where we'll have an independent, progressive third party."
Vote on this Story by clicking on the Icon