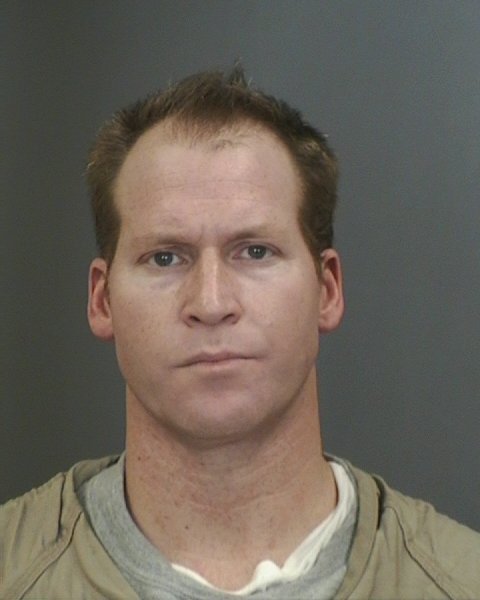 DeWitt — On July 2, Brian D. Sasson, 40, Cromwell, Connecticut was arrested after a lengthy investigation into credit card fraud and identity theft.
In April 2014, the Criminal Investigations Division of the DeWitt Police Department began an investigation into the theft of credit cards after a victim contacted police to report that her credit cards were stolen from her purse while at Wegmans on East Genesee Street in DeWitt. The victim's credit cards were subsequently used to make fraudulent purchases of gift cards.
On June 1, the DeWitt Police Department responded to Wegmans on East Genesee Street after an alert loss prevention associate recognized Brian Sasson in the process of stealing another victim's credit cards while the victim was shopping. At this time, Sasson was arrested by DeWitt Police patrol officers in possession of stolen credit cards.
The investigation into Sasson continued, resulting in identifying nearly two dozen fraudulently obtained gift cards and credit cards in his possession. Investigators determined that these cards were purchased with stolen credit cards from victims located throughout the Northeast. Police identified victims in Colchester, Vermont, Roanoke, Virginia, Gettysburg and Stroudburg, Pennsylvania, Princeton, New Jersey and Vestal as well as locally in Manlius and DeWitt. All of these victims had their credit cards stolen from their purses or wallets that were located in either their vehicles or at their place of employment which commonly consisted of a library or university. Investigators tracked Sasson's travels and confirmed that he was in all of these locations around the time of the thefts.
As a result, Sasson was charged with ten counts of second degree forgery, four counts of first degree identity theft and 22 counts of fourth degree criminal possession of stolen property.
Sasson was remanded to the Justice Center on $10,000 cash or $10,000 bond for each incident. Sasson had previously been remanded to the Justice Center on $50,000 cash or bond for six counts of fourth degree grand larceny 4th from his arrest on June 1.
Investigators from the DeWitt Police Department worked in conjunction with investigators with the Colchester, Vermont Police Department, Cromwell,Ct Police Department. Stroud area Regional Police Department, Pennsylvania, the University of Vermont Police, Gettysburg, Pa Police, Roanoke County, Virginia Police Department and the Princeton University Police Department.
Police continue to identify Sasson's travels throughout the Northeast as there is a possibility that there are additional victims in areas he visited. Any information can be sent to Chris Fuller, DeWitt Police Department at tips@townofdewitt.com.
Vote on this Story by clicking on the Icon