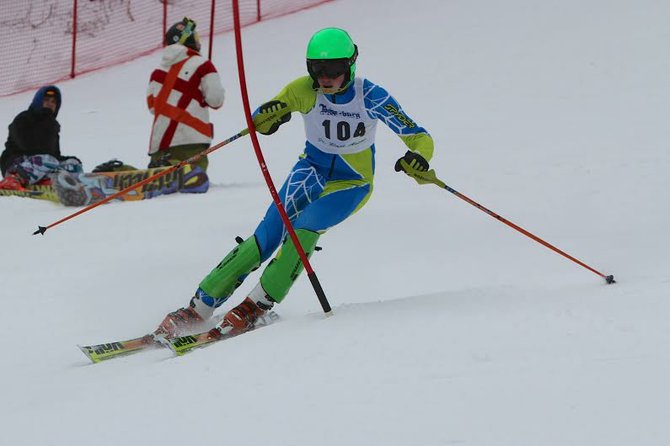 As the Olympic athletes head to Sochi, Russia, Fayetteville-Manlius area U18 (16-18 years old) ski racers head to Lake Placid to compete in the 2014 Empire Games from Feb. 7 to 9.
They include:
Bryan Geehrer, an F-M sophomore, and Matt Levy-Scott, a Christian Brothers Academy sophomore, both ski for Toggenburg.

Jack Ziobrowski and Demetra Dentes, both juniors at Fayetteville-Manlius, ski for Song Mountain.

Kelly Oot, a CBA senior, and Michael Swan, from Jamesville-Dewitt, both ski for Labrador Mountain.
The Toggenburg Race Team is coached by Todd Travis, the Song Race Team is coached by Connor O'Toole and Peter Van Ingen, and the Lab Team is coached by Bob Okoniewski.
These racers will compete in Slalom, Giant Slalom and Super G at Whiteface Mountain, on the trails used during the 1980 Winter Olympics.
As with any sport, these athletes put in years of hard work, discipline and sacrifice. A typical week for these racers consists of 15 to 20 hours of training, a few hours free skiing, and two to three hours tuning skis. Races most weekends require racers at the ski hill Saturday and Sunday from 7:30 a.m. to 3 p.m., often travelling hours from Cazenovia.
Although they started by racing locally at venues such as Toggenburg, Labrador Song and Greek Peak ,these racers now compete from Buffalo to Lake Placid, against athletes from more than 20 New York State ski teams.
Alpine skiing is considered one of the most difficult sports to master, due to the high level of mental and physical skill, executed in extreme conditions.
To ensure high standards in development, competition and safety, all races are governed by the United States Ski & Snowboard Association as well as the New York State Ski Race Association.
Vote on this Story by clicking on the Icon