continued — That same drive helped make Greg a standout lacrosse player, and he went on to play at Rutgers University, becoming a Lacrosse Third Team All-American in 1988 and 1989 and First Team All-American in 1990. After completing his degree at Rutgers he returned to Syracuse to focus 100 percent of his time on growing his business.
Greg hatched the idea to open a restaurant as a way to keep his employees in the paving business working all year round. Paving is seasonal and he recognized that in order to keep great employees, he would need to keep them working. Greg and partner David Arthur opened Trappers on Butternut Drive in East Syracuse in 2001. The success of the original location fueled the launch of Trappers II in Minoa with partner Aaron Wood in 2010, Stingers in Manlius in 2011 with partners Tommy Kinsella and Dino DiNatale and The Wildcat in Camillus in 2013. They currently employ about 120 people.
Greg has always been a big believer in giving back to the community. His restaurants host fundraisers, give away hundreds of free pizza parties to youth athletic teams and donate to charitable causes throughout the year. He is a board member of the Jim Marshall Farms Foundation and has been a volunteer with Meals on Wheels for 13 years.
"I do a lot of work in the Syracuse area and I always try to give back," Greg said. "I'm so incredibly grateful for all the people who have supported my businesses. It's the least I can do."
Greg lives in Minoa with his beloved 4 year old son Gavin.
Dick Donovan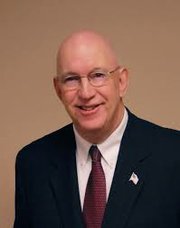 Dick Donovan is the mayor of Minoa and currently serves as president of the New York Conference of Mayors (NYCOM) which oversees over 580 city and village members in the state, including New York City.
Vote on this Story by clicking on the Icon