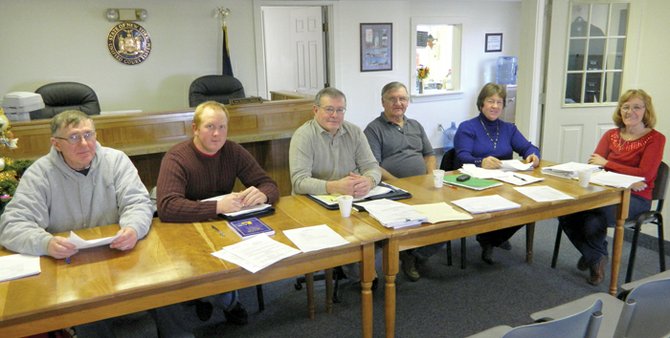 continued — Fenner has met on a split schedule with meetings during the months of November through April being held at 12:30 p.m.; and meetings May through October held at 8 p.m. The board unanimously agreed last week to change that schedule to holding meetings at 12:30 p.m. January through March, and at 8 p.m. April through December. This was done to better accommodate the schedules of current board members as well as of potential candidates to fill the vacant town board seat, Jones said.
No action was taken to fill the vacant seat. Jones said the board still needs to discuss the vacancy, although there is "no hurry" to do so because the board is not legally mandated to fill the seat immediately. The board, in fact, could choose not to fill the seat with a temporary appointee at all and instead wait until this November when a special election will be held, Jones said.
Also at the meeting, the board approved a resolution to give Jones the authority to purchase a new 2014 Ford F250 truck for the town highway department at a cost not to exceed $23,850.88. The vote passed 3-1 with Wester noting no.
Jason Emerson is editor of the Cazenovia Republican. He can be reached at editor@cazenoviarepublican.com.
Vote on this Story by clicking on the Icon