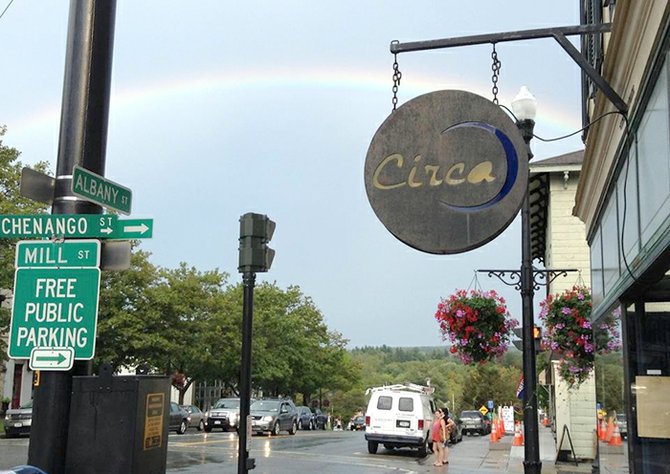 continued — Mayor Kurt Wheeler said the area at 4 Chenango St. is now zoned as an R-10 Residential District and said a zone change for the area would be necessary to allow a restaurant. He said a planned development (PD) zone seems like the most logical change to make.
Village Attorney Jim Stokes asked Burrell and Hart if they had spoken to the neighbors about the proposed project and received any support or opposition. Burrell said no one she has spoken to has opposed the idea; Hart said the neighbors have been "extremely supportive" of the use of the "underutilized" space there.
Wheeler said the next step for Burrell and Hart would be to create an approximate site plan and building vision to present to the board at its February meeting. The village board would have to consider and approve a zone change for the area and then the project would be referred to the village planning board for site plan review.
"It's exciting to hear about people keeping businesses in Cazenovia," Wheeler said. "We wish you well."
After the meeting, Burrell and Hart were optimistic about their proposed plan. "We think our chances are good," Burrell said.
Jason Emerson is editor of the Cazenovia Republican. He can be reached at editor@cazenoviarepublican.com.
Vote on this Story by clicking on the Icon