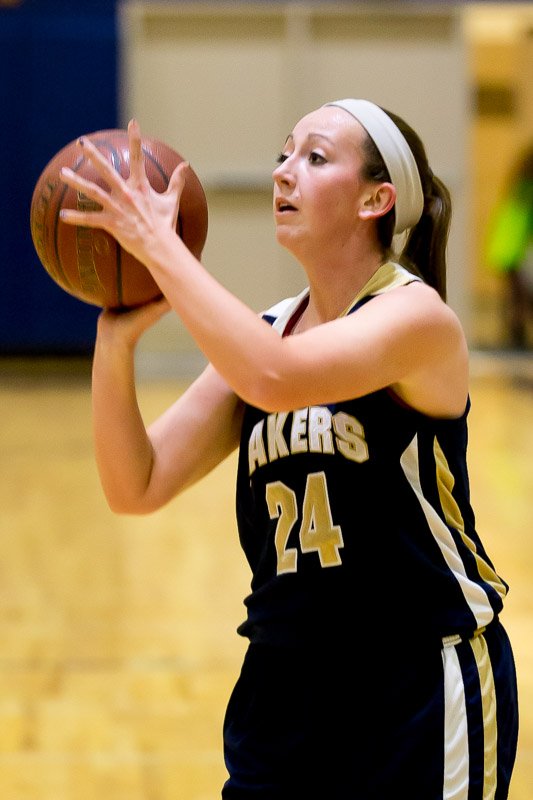 Elbridge — About the last thing the red-hot Skaneateles girls basketball team wanted to have after its victory in the Dec. 27-28 Fabius-Pompey Tournament was some time away from the court.
Yet that was the Lakers' reality, as it would spend 12 days combining practice and rest, though of the rest was due to wintry conditions that closed schools for part of that time.
Still, Skaneateles did not see any games postponed, and by the time it was back in action last Thursday night, it was quite ready to resume its torrid place.
Jordan-Elbridge, with its 0-5 record, stood in the way last Thursday night – but not for too long, as a remarkable first-half run ended matters early, the final margin of 50-28 in no way indicating just how one-sided it got at times as Skaneateles won its seventh game in a row.
In a long stretch that covered most of the first and second periods, the Lakers reeled off 32 unanswered points, and at halftime the score stood at 38-4.
That could not last, in large part due to the fact that Skaneateles went deep into its bench, especially in the fourth quarter, when J-E outscored the Laker reserves 18-4.
Long before that, Skaneateles had asserted itself, both with superb defense and with hot shooting. Nicole Beatson got 18 points, half of it from a trio of 3-pointers, while Shannon Foehl put up nine points and Elizabeth Lane added eight points.
Back home on Monday night, the Lakers face Phoenix, setting up a Wednesday showdown against neighbor and rival Marcellus.
Vote on this Story by clicking on the Icon