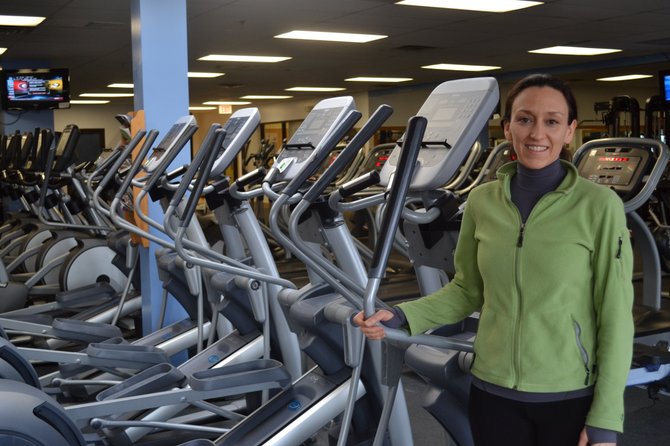 DeWitt — It's been known as Track and Racquet Club, Fitness Forum, Aspen Athletic Club and most recently, Koinonia Fayetteville Athletic Club. But a few key components have stayed the same throughout the years within the gym located across from Wegmans on East Genesee Street: the members' dedication to a fitness center that's been around for around for three decades, combined with an unquestioned volunteerism and passion to see it succeed makes Koinonia different from your average gym.
"Some gyms tend to get stamped as a muscle gym, or more of a yoga studio, but I think one of the special things about our place is that it's not defined by your style of workout, it's defined by its community," said Theresa Grosso, the owner of Koinonia. "Even if you were to take the building away, the community would still exist – businesses have come and gone, but there's a connection between this community that doesn't go away."
That's a big reason why Grosso decided to go with a unique name like Koinonia – a Greek word for "community." But she said that Koinonia is much more than just the name she's given to the gym, it's also her business model.
"Fitness Forum sold for a reason, and Aspen got out for a reason," she said. "So for a gym to succeed in here… the regular business models won't work. It'll take a community effort for it to work, and people get that."
And that's what has been happening since Grosso took over as the owner on Nov. 20, just five days after Aspen closed its doors. She can't put her finger on exactly how many people have offered to volunteer at Koinonia over the past five weeks, but said that every day, there are several people who dedicate their time to help ensure the gym is a success.
(Continued on Next Page)
Prev Next
Vote on this Story by clicking on the Icon