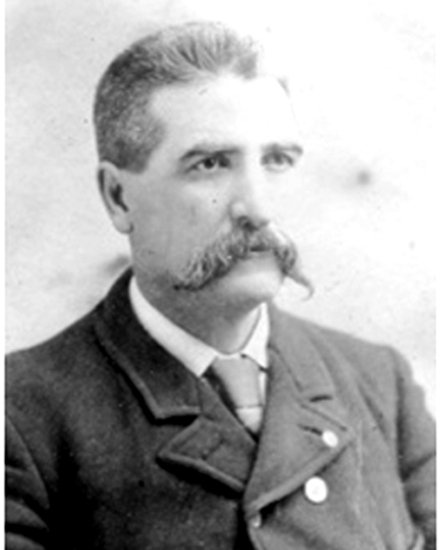 Mrs. Henry Allen has recently been relieved of a clove which she drew into her lung and which ulcerated there.
Nelson Flats — If 1888 continued much longer there would not have been found in this part of the town a hired girl, schoolma'am or a widow, for 1888 beats the record of 1876 in the number of marriages that took place. We will agree with the Presiding Elder that the women of Nelson have an eye for business.
100 Years Ago
Jan. 1, 1914 — Although people had become reconciled to a green holiday season, they were surprised when a heavy fall of snow came Christmas night and Friday and which has made good sleighing.
The annual Christmas tree and supper for the members of St. James' church will be held in the Town Hall tomorrow evening.
New Woodstock — The beautiful farm home of Mr. and Mrs. J.C. Freeborn near New Woodstock was the scene of a pleasant family gathering on Christmas day. Dinner was served to fifty-two guests. Included in the number were eight sons and daughters, thirteen grandchildren and fourteen great-grandchildren of the late Mr. and Mrs. L.W. Freeborn…The house was prettily decorated with holly and evergreen, and the table was laden with a bountiful dinner, three twenty-pound turkeys occupying the principal place. A huge Christmas cake encrusted with bon-bons and cherries and graced with a diminutive figure of Santa Claus occupied a commanding position. Much merriment was occasioned when the cake was cut and found to contain favors for all the guests. In the early evening Santa Claus appeared in person and distributed presents to the little ones much to their delight. The annual Christmas re-union of the family was instituted about twenty-five years ago.
50 Years Ago
Jan. 2, 1964 — WE WELCOME. A daughter, Dorrie Mae Jones, weighing 9 pounds, born to Mr. and Mrs. Bernard Jones of Fenner on Wednesday, December 18, 1963, in Oneida City Hospital. Mrs. Jones is the former Jane Hilts.
The Village of Cazenovia recently accepted title to Naomi Drive, located just north of Fenner St.
Village police note that there are approximately 12 citizens, both employees and employers, who have taken advantage of the no-meter season to park all day on Albany St. This is a good way of assuring the rapid reactivation of the village parking meters.
Years ago in history is compiled by Sharon Cooney, the former interpretive programs assistant at Lorenzo, using the Cazenovia Republican archives at Lorenzo State Historic Site. It is written in the style of the time.
Vote on this Story by clicking on the Icon