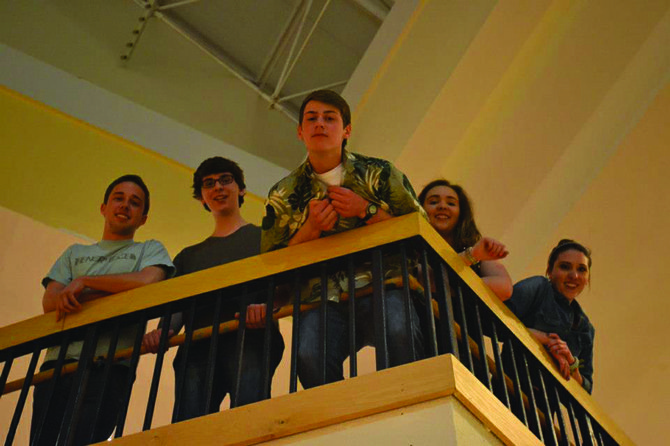 continued — On stage, Cary's stage presence, charisma and potent vocals combine to impress every audience. She has a special affinity for power ballads. No wonder she lists Def Leppard and Queen among her major musical influences.
George Hanover, who is father to Katie and John, said the years of playing music together is starting to show results. "The musicians in KTL have been perfecting their musical talents since they were in diapers," he said. Well, almost. "Ryan, Katie and John have been jamming together since Katie was in fifth grade and John was in second grade.
"The Sammy nomination took us by surprise," Hanover admitted. "It's a big deal for the kids, and they're excited about it."
Also nominated in the 2014 Sammys Best Pop category are Jess Novak, April Sun, Sir Magnus and Joe Lorenz.
If Kill the Lites takes home the Sammy award on March 7, it won't be the first time the group won anything. In January 2013, the quintet placed first in the Jewish Community Center Battle of the Bands.
Vote on this Story by clicking on the Icon