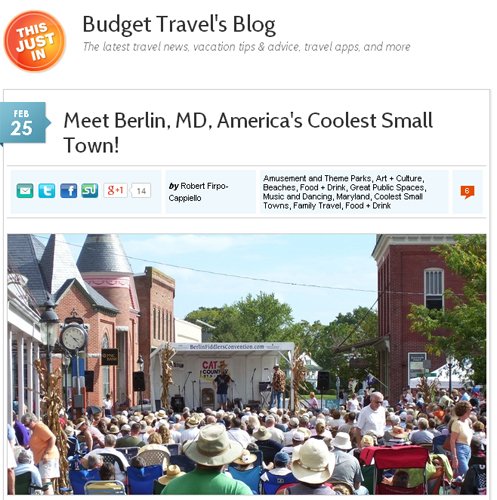 continued — "Congratulations again on Berlin's victory — Best wishes, Kurt Kurt Wheeler, Village of Cazenovia, NY Mayor"
Williams responded a few hours later:
"Kurt—
"Thank you for your very gracious message of congratulations. It has been a truly uplifting experience that we both have been able to share watching our communities, and many friends from beyond our borders, express their pride and support through the 'America's Coolest Small Town' contest. I believe we also are both very grateful to have the honor and privilege of serving our very special communities.
"I trust that through this friendly competition, folks throughout our nation are reminded each year that there are so many 'cool towns' in America that are generous, caring and in the best sense of the word, properly proud of their hometowns.
"I am looking forward to visiting the Village of Cazenovia, NY, in the near future, but to be very candid, I am pretty certain it will be during one of the warm weather months of the year. Everything we have learned about your community sounds like it is a delightful and welcoming place to live or visit.
"I also am looking forward to taking you up on your offer to share a taste or two of your local craft brews during your visit to Berlin. In the meantime, please extend a sincere hand of friendship to the citizens of Cazenovia from your newly found friends in Maryland.
"Best wishes and take care.
Gee
Gee Williams, Mayor
Town of Berlin"
In a field of nearly 500 nominations and thousands of votes from across the U.S., Cazenovia was named one of only 15 finalists in the Budget Travel 2014 Coolest Small Towns in America contest in January. Cazenovia is not only the only town in New York state to make it as a finalist, it is also the only town in the Northeastern U.S.
Vote on this Story by clicking on the Icon