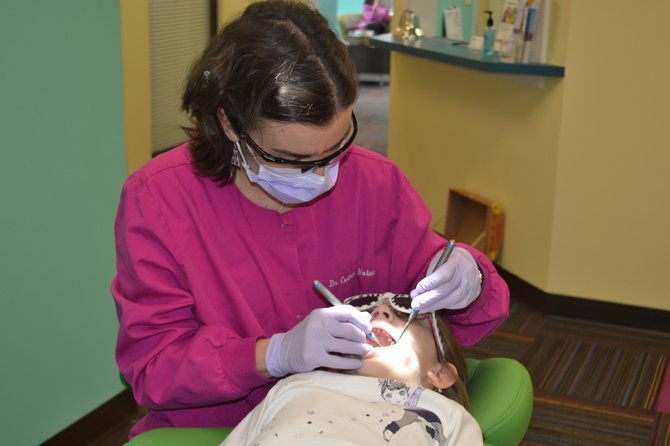 continued — "We have a "cavity bell", which is something unique. Every time a kid is cavity-free, they get to ring the bell and everybody cheers," Schoonmaker said.
Schoonmaker and Nolan also want to focus on special-needs patients. Some dentist offices don't have the proper training or space to accommodate children with disabilities, but they're hoping to tailor their practice to specifically meet the needs of those patients. Schoonmaker and Nolan are in the process of setting up a room large enough to fit a wheelchair and are currently seeing several patients with special needs.
Little Jaws Big Smiles is open 8:30 a.m. to 4:30 p.m. Monday through Thursday and is open to children ages 1 through 18. For more information, call 299-4681.
Vote on this Story by clicking on the Icon