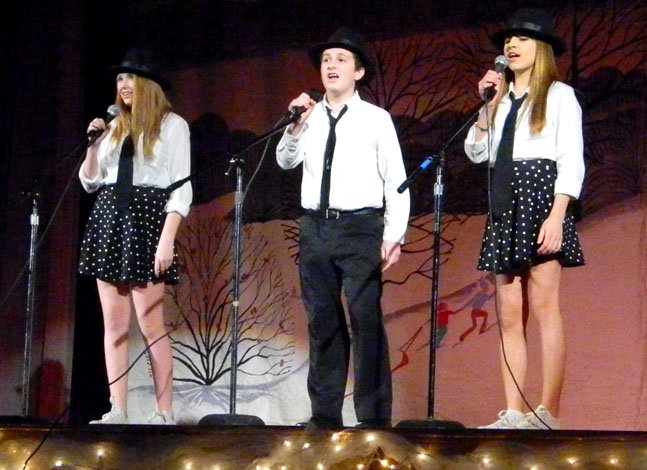 Cazenovia — The 2014 Cazenovia Winterfest Talent Show impressed and inspired a sold-out crowd at the Cazenovia High School auditorium last Friday, Feb. 7, as 26 acts featuring students from grades five through 12 showcased their talents in singing, dancing, musical ability, songwriting and poetry.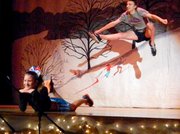 The event was coordinated and run by Cazenovia High School students and sponsored by local businesses and organizations.
The night began with the crowning of the 2014 king and queen, Fritz and Elizabeth Koennecke, who succeeded last year's king and queen, Jim and Renee Joseph. The Koenneckes and the Josephs also acted as judges for the show.
Masters of Ceremony Patrick Karmis and Madison Gabor kept the show flowing with introductions and occasional schtick.
Every act who performed received thunderous applause, screams and ovations, but in the end only a limited number of awards could be given out.
The People's Choice Award winner, determined by the volume of applause from the audience — as measured by Mayor Kurt Wheeler on a hand-held sound level meter — was the trio of Chloe Adler, Scout Mueller and Zach Simms who sang "House of the Rising Sun."
The judges awarded 11 awards in all:
—Best acapella performance to Julia Ketcham for "I was here"
—Best vocal group to Siobhan Kiernan and Faith Gara for "Valerie"
—Best female vocal to Megan Schwartz for "Don't Stop Believing"
—Best male vocal to Joey Stehle for "Empire State"
—Most soul to Kayla Karmis for "Put Your Records On"
—Most original to Jesse Hamlin and Jacob Fraser-Gilbert for "GimmiK"
—Best solo dance to Clari Atherlay for "Daylight"
—Most impressive feats of strength to Orresta and Autumn Paddock for "A.R. Cheer"
—Most heart-warming to Madeline McGreevy for "Unconditionally"
—Most creative to Lydia LaGorga for "A School Song"
—Best group dance to Swag Attack for "Lipgloss" dance.
To view photos from the talent show, visit Facebook.com/cazrepublican
Jason Emerson is editor of the Cazenovia Republican. He can be reached at editor@cazenoviarepublican.com.
Vote on this Story by clicking on the Icon