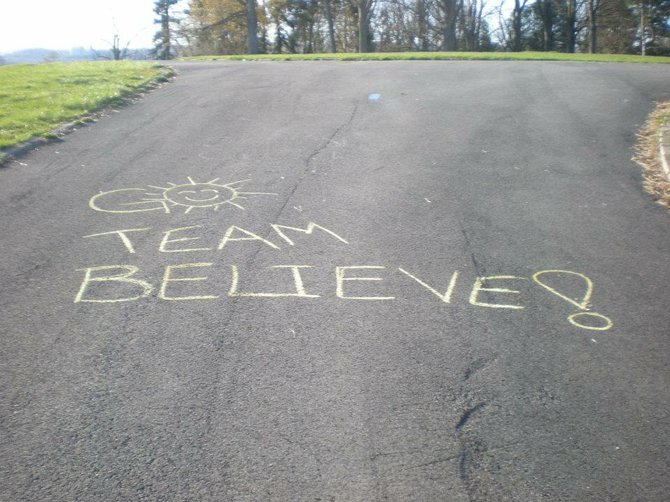 continued — Enable. Donations from the group helped build the organization's new playground.
CompassionNet, which allows seriously ill children to live as normally as possible, concentrating on alleviating their suffering and keeping them at home during the course of their disease. Case managers also provide families/guardians of these children access to resources that sustain effective coping and positive family dynamics.
"A lot of families can't afford to keep their kids in their home environment," Davis said. "This is a wonderful organization."
In addition, this year, Team Believe is collecting donations for an organization that buys helmets for children who have sustained brain injuries. While they're waiting for their insurance to come through, the organization pays to fit the kids with helmets.
Davis said all of the charities to which Team Believe donates focus on children in need.
"That is our mission," she said. "When we look at a charity, it has to be one that helps kids — kids with special needs, developmental disabilities, kids who are gravely ill. That's the focus of everything we do. We don't just raise money and give it to random organizations. We have a passion for it, everyone on the board. That's what keeps us coming back every year."
It also helps motivate team members when they hit a wall during the Mountain Goat.
"We're running for people who can't run, for that parent that doesn't have time because they're taking care of a sick kid," Davis said. "That's our mission. That keeps us going."
If you'd like to learn more about Team Believe, the organization will be holding two informational sessions this month and next.
"We're going to have informational sessions at 6:30 p.m. Feb. 25 at Fleet Feet in DeWitt and March 3 at Fleet Feet in Clay," David said. "It's a one-hour meeting on how to sign up, you can meet with a running coach. You can meet every board member, our past members. We welcome questions about who we donate to and how to get involved."
To learn more about Team Believe, visit teambeleivecny.org or Facebook.com/pages/TeamBelieve.
Vote on this Story by clicking on the Icon