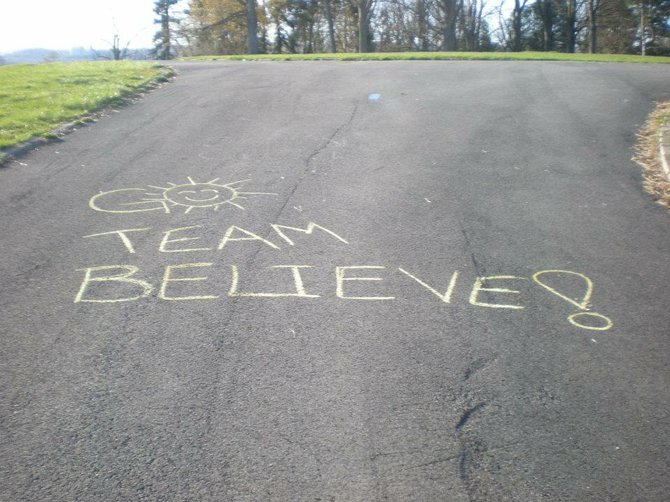 continued — Team Believe also welcomes younger participants.
"We also have a kids' team. They raise their own money and pick their own charity. We call it Kids for Kids," Davis said. "We let them decide where to send the money. One year one of the kids had a penny jar at school for the other kids to drop their change into. They'll do a bottle and can drive. Anything to raise money for the charity they pick."
Davis said running offers people of all ages and fitness levels an opportunity to get in shape.
"Running is great," Davis said. "It doesn't require a lot of equipment. All you need are sneakers and socks. Everybody can do it. On our team, we have people who've qualified for the Boston Marathon, and we have people who've never run before joining and they're running their first 10-miler."
And Team Believe offers those athletes a little extra motivation — the opportunity to help children in the community. Every year, the group gives to six local charities:
The Crouse neonatal intensive care unit.
"We give yearly to the extension fund at the Crouse NICU," Davis said. "We put money into that fund, which supplies parking and meal vouchers to parents who can't otherwise afford to see their kids every day. If your baby is in the NICU for 21 days, and parking is $14 a day, that can add up."
From the Ground Up, a therapeutic horse organization in Cazenovia for kids with developmental disabilities.
David's Refuge in Manlius, a bed and breakfast for parents who care for children with special needs or life-threatening medical illnesses. The inn provides a respite for their families from the day-to-day hardships of providing that care.
Hope for the Bereaved.
"This year, the donation will help fund a program for children grieving the loss of a parent or sibling," Davis said.
Vote on this Story by clicking on the Icon