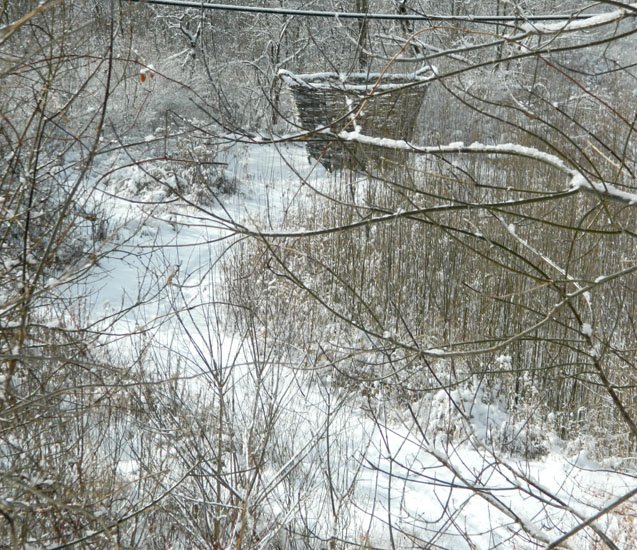 continued — The proposed 2014 restoration work will start in the spring with the construction of a new outflow pipe from Carpenter's Pond through CPF-owned land that will provide "updated and increased" water flow to the Willow Patch, Gianforte said.
This summer, the CPF plans to create a Willow Patch overlook off South Street, install a dock in Carpenter's Pond for fishing and recreational use, add a kiosk and interpretive signage in the Willow Patch and continue to encourage regeneration of the historic willow vegetation in the patch, Gianforte said. All of this will go on along with the CPF's regular trail maintenance, summer "Walks 'N Talks" and story time in the Willow Patch programs.
The restoration work is expected to cost about $58,000, with $43,500 coming from the community foundation grant, Gianforte said. The remainder of the cost will be funded through in-kind work with the village of Cazenovia and other fundraising, she said.
"This really is happening," Gianforte said. "The grant was the final piece — we had all the help, the village approvals and the cooperation of adjacent landowners."
For more information on the CPF and its work restoring Carpenter's Pond and the Willow Patch, visit the CPF website at cazpreservation.org or email CPFstaff@verizon.net.
Jason Emerson is editor of the Cazenovia Republican. He can be reached at editor@cazenoviarepublican.com.
Vote on this Story by clicking on the Icon