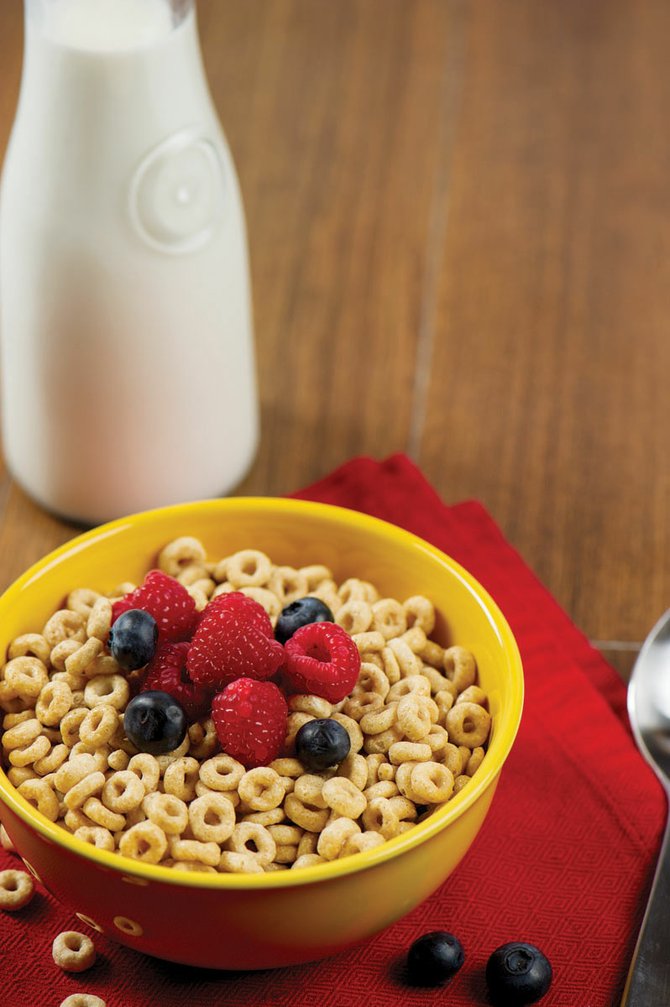 Liverpool — Middle school students in the Liverpool Central School District now have access to free breakfast at school.
The district announced last week that, starting April 28, universal breakfast will be available to students at Chestnut Hill Middle and Liverpool Middle. All CHM and LMS students will have the option of eating breakfast at school each morning for free, regardless of income.
Food and Nutrition Services Director Carrie Bonacci said the district began offering universal breakfast at Chestnut Hill Elementary in 2004 with the help of a grant from the Nutrition Consortium of New York State, and it proved so successful that she wanted to expand the program districtwide.
"We did it for a year, and we decided to keep going because we saw it had such a positive effect at that school," Bonacci said. "Over the next couple of years, we eased it into the elementary schools a couple of schools at a time. I believe they were all up and running by 2007."
Bonacci said the district plans to continue to expand the program, adding it at Soule Road Middle School and the high school within the next couple of years. She noted the importance of breakfast to student learning.
"When they come to school they're hungry, and you know as well as I do — the stats show that children can't learn if they're hungry," she said.
While the program is particularly beneficial to kids whose families are short on food due to adverse economic circumstances— close to 37 percent of the district's students receive free or reduced lunch — Bonacci pointed out that there are a number of reasons kids might not eat breakfast before coming to school.
"It's not just because of lower economic status," she said. "Kids get up in the morning and they don't feel like eating right away. Or they don't have time — especially with the middle school and high school kids, they're too busy getting ready."
(Continued on Next Page)
Prev Next
Vote on this Story by clicking on the Icon