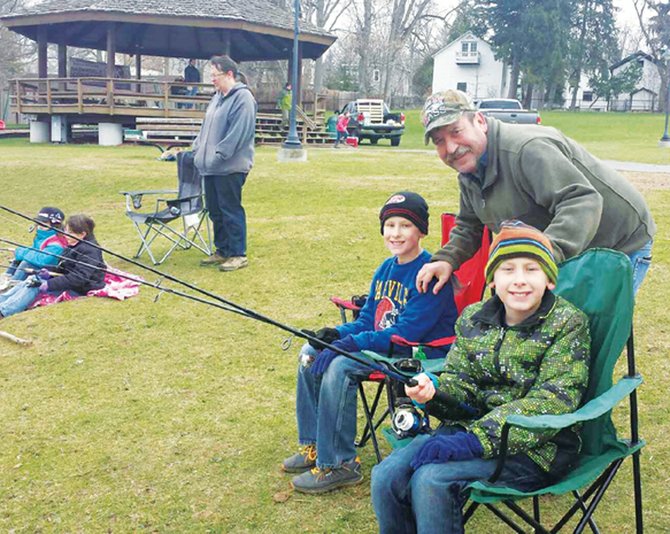 The Baldwinsville Kiwanis Club held its annual catch and release fishing derby over this past weekend.
Approximately 60 people bundled up to participate on the chilly Saturday morning, but only one fish was caught — by hand. A Baldwinsville resident was able to catch a feisty two-inch crappie (of the sunfish family) from the waters off Mercer Park.
"It was freezing, but we all enjoyed hot dogs [for lunch after the tourney] and every kid left with something, whether [it was] a fishing pole, or a tackle box or medal," said event coordinator Tony Saraceni.
The Kiwanis Club has given away more than 500 fishing poles to children over the last 10 years at this free event. This year, the club spent about $1,000 on poles and prizes. The annual tourney is a way for the club to promote fishing in the waterfront community.
"We teach kids about the fish, what species they catch," Saraceni said. "We've brought in the Department of Environmental Conservation in the past and try to do different things each year. It's a fun event for us."
Saraceni said the best part of the event is seeing all the families together, enjoying the village and all that it offers: "That's what it's all about."

Vote on this Story by clicking on the Icon